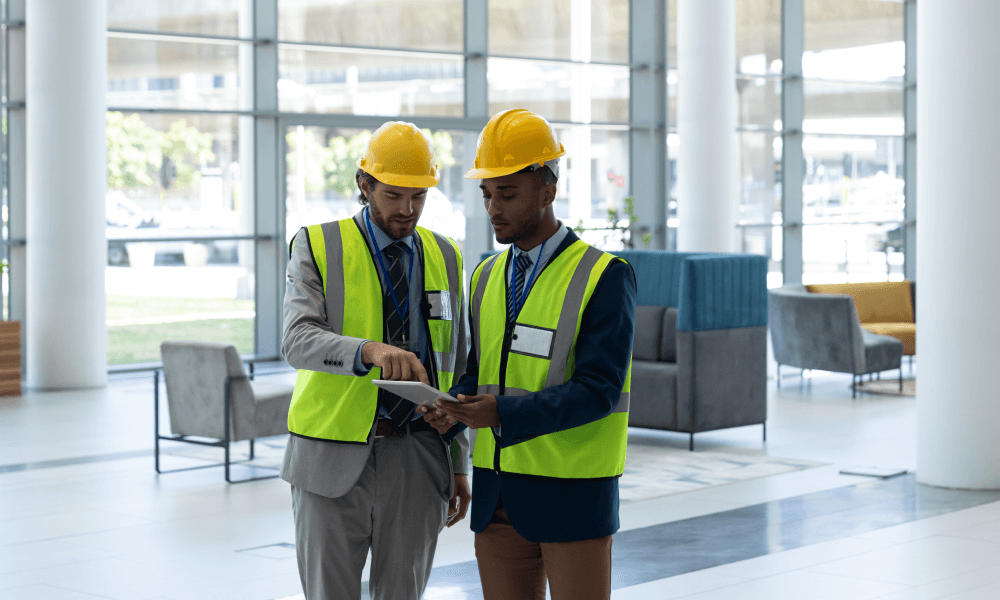 The past few years have brought several challenges for facility management organizations. Computer Aided Facility Management (CAFM) system facilitates managers to plan, monitor, and execute all the activities involved in the operational facility services. CAFM helps to administer facility management challenges and streamline processes efficiently, allowing the facility managers to reduce budget overages while ensuring the core business needs are fulfilled.
5 Challenges Faced by Facility Managers
Amidst the challenges faced, facility managers have many responsibilities they need to fulfill - the critical challenges faced by facility managers include:
Preventive and Reactive Facility Maintenance
Gathering Real-time Building Big Data, its Overview, and Analysis
Communication, Team Coordination, and Time Management
Costs Management and Compliance
Sustainability
Let's find out how a CAFM can solve facility management challenges and help facility managers do their job better.
1. Preventive and Reactive Facility Maintenance
A preventive approach differs from a reactive approach to facility maintenance – a facility manager would require real-time data about the facility to evaluate and prevent mechanical failure and system degradation.
With a reactive approach, the maintenance team only responds after a machine fails to operate. A technician then determines how to resolve the breakdown incident.
Automates Scheduling of Tasks
CAFM helps with preventive and reactive facility maintenance issues. Wasting your efforts on repairing tasks is the last thing your organization needs.
The CAFM software automates the scheduling of maintenance activities. Along with improving workflow, the software allows you to configure work screens with desired fields to gather data as needed for each facility and equipment. It automatically tracks work orders and provides full history for each equipment.
Time-Based Preventive Management
The CAFM software gives you the option for time-based preventive maintenance. It is based on an execution frequency of activities with a calendar schedule. The frequencies can be set on warranties, compliance requirements, history, and supplier instructions. An example of time-based maintenance is the annual inspection of an air-conditioning unit.
Maintenance Management
Planned preventive maintenance and routine repairs ensure the facility's smooth operations. In large or complex facilities, coordinating these activities can be a challenge.
CAFM has a work order management module that allows the maintenance staff to track, create and assign maintenance requests. The module works with the asset management database so users can identify the locations and status of each request.
2. Gathering Real-time Building Big Data, its Overview, and Analysis
A challenge in managing a facility is gathering real-time data and analyzing it. CAFM solution lets you track data from every part of the facility and helps to make informed decisions. The software integrates with the organization's enterprise systems to trace and track location and facility data. By structuring all the information in one place, the manager can quickly see the data overview on the dashboard, analyze trends, and view reports based on templates. Accurate and real-time data can help managers in strategic planning and operational decision-making.
Track Work Orders Data History
This feature assists managers in evaluating areas that require immediate attention. Data, such as errors, problems, and history of issues, can be tracked effortlessly to avoid further disruptions.
Cloud-based Data
CAFM keeps all settings and data about your facilities in a secure cloud environment. This means that only authorized users of the system can access the data from any system or location.
Asset Management Data
CAFM software helps you to track and manage assets, providing real-time data with more significant insights. You can track detailed information about your assets, including your asset's current location, warranty, market value, and much more.
Centralized Data
It is critical for organizations with multiple locations and sites to have a centralized system. CAFM can manage multi-location and multi-facility data using a single database system in a centralized system. Its robust reporting features allow the organization's management to view detailed and consolidated reports across all facilities.
3. Communication, Team Coordination, and Time Management
A problem in facility management arises when the managers and employees use different communication and time management systems. For instance, if the managers and technicians are using different systems, it will create problems in communication and managing work orders. For this reason, you need a central software CAFM hub for effective communication, team coordination, and time management.
Improves Workflow Management
CAFM helps to improve workflow management and automates email notifications. The automated email notifications help the managers promptly identify which aging equipment and facility is due for maintenance. Moreover, the software allows managers to communicate when assigning, closing, and scheduling work orders.
Prioritizes Work Orders
An effective way of time management is to use machine learning to prioritize work order requests. The CAFM software uses the machine learning algorithm to recognize whether the submission refers to a damaged light sensor, leaky plumbing, or an IT issue.
Increase Work Order Management Visibility
Tracking maintenance activities and job progress through CAFM software help to improve work order management and communication. You can find a complete list of work orders, the name of the person requesting the work, the status, and the service location. A holistic view of scheduled and complete maintenance tasks lets users see what tasks are being performed. This enhances the communication between the managers and the maintenance staff.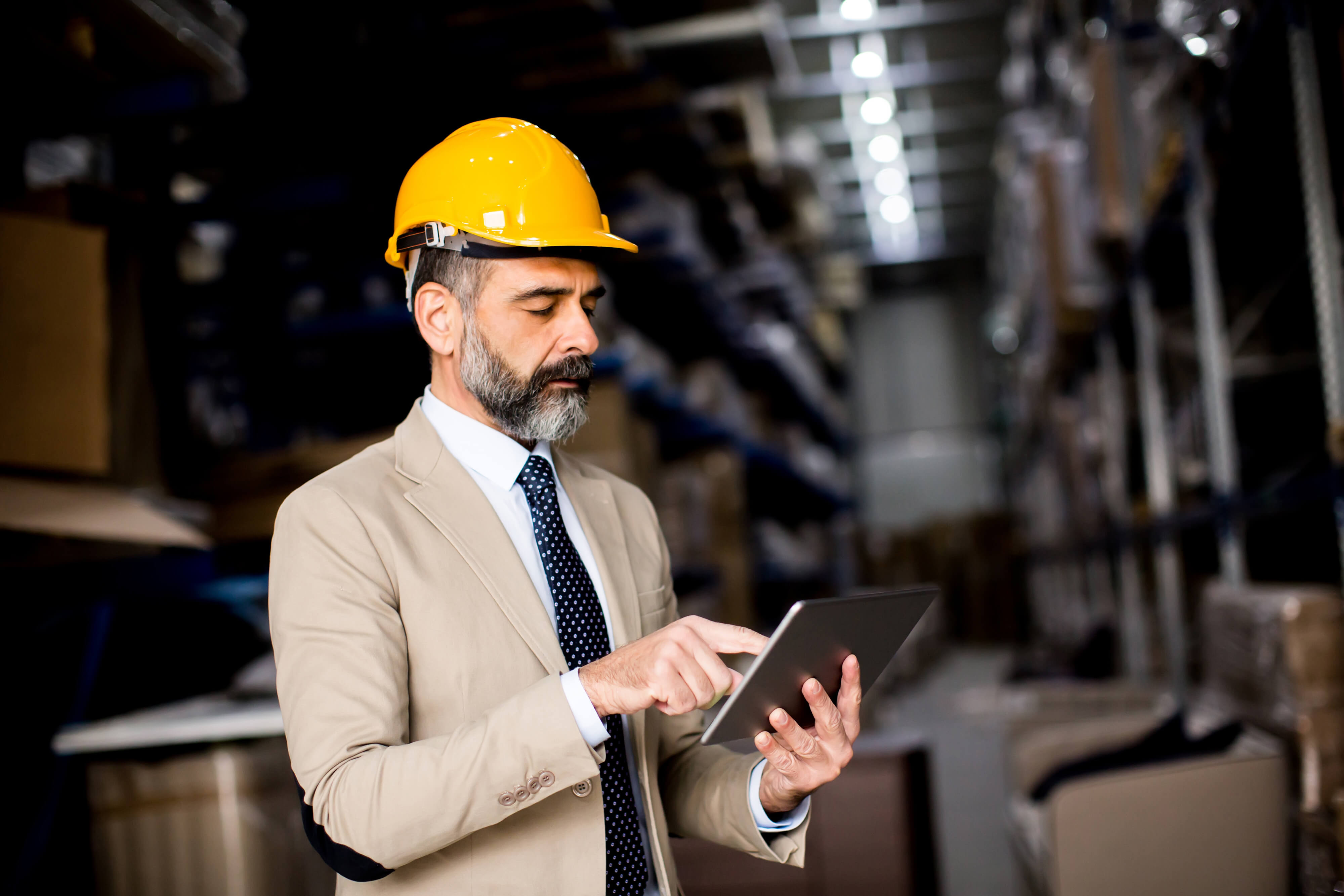 4. Cost Maintenance and Compliance
Repairing assets and tools in the facility can become costly and challenging. Another challenge is ensuring compliance with regulatory standards. All the maintenance and facilities management systems must comply with international and national regulatory and safety standards.
Saves Costs
The computer-aided facilities management system accumulates data for efficient and cost-effective asset maintenance across all facilities. With CAFM features such as cost reporting, dynamic approval processes, and an intuitive dashboard, managing maintenance costs becomes easier.
Comply with Regulatory Standards
Maintenance managers often face periodic audits and random inspections by regulatory agencies. CAFM software allows you to demonstrate compliance and reduce audit paperwork. Managers can generate reports for all maintenance activities as required by different safety and industrial standards. This makes compliance traceable and reduces the risk of non-compliance penalties.
5. Sustainability
When managing facilities, sustainability is a problem that cannot be ignored. Whether real-time data, electricity consumption, waste management, or paperless operations, you need software that can make your operations more sustainable.
Monitors Utility Bill Data
CAFM lets you monitor the utility usage data. The system tracks your energy usage as well as performance. The software then benchmarks this against other facilities to evaluate the environmental impact of your machinery.
Use IoT Sensors
IoT sensors integrated with the CAFM system can be placed around the buildings to detect occupation, air conditioning, or other safety hazards. CAFM can also be integrated with Building Management System (BMS) for better reporting and integrated facility management and insights.
Use a CAFM Mobile App
Apart from increased productivity, mobile apps help to manage work electronically and save time. Curtin University in Australia was awarded "Green Star Communities" by the Green Building Council of Australia. The university used the CAFM and QFM apps to replace paper job sheets. By developing sixty digital maintenance forms on the mobile app, Curtin University transformed into a paper-free maintenance organization.
Integrates BIM with CAFM
Building Information Modelling (BIM) can be integrated with CAFM software. A facility Management system integrated with BIM provides a solid foundation to set up green targets for your facility. BIM and CAFM help classify multi-location facilities, and details about each machinery, allowing the facility managers to plan ahead for preventive maintenance activities.
The integrated solution can test out different scenarios, such as how cooling systems cope with more people and the impact on the air quality. These practices are essential for making facilities more sustainable and environmentally friendly.
Singu FM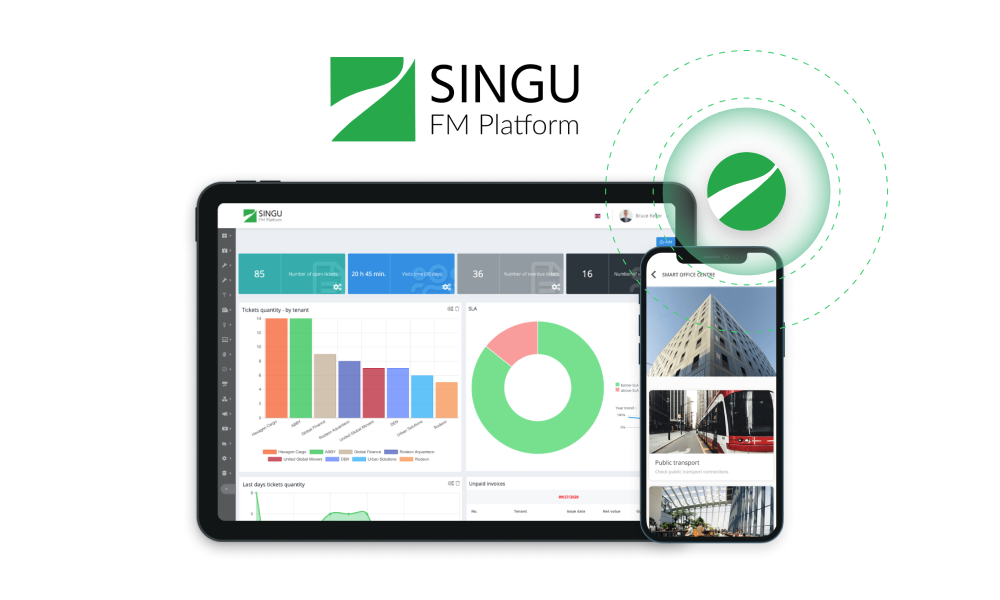 One of the CAFM systems helpful in facing various Facility Manager's challenges is Singu FM - a user-friendly facility management software designed for Facility, Property, and Asset Managers, owners, security officers, technicians, and other important people in real estate. It improves tasks such as occupier communication, preventive and maintenance management as well as other aspects of everyday workflow.
The processes automation with Singu FM through integration with IoT sensors helps you to make your operations more productive and optimizes them. It also reduces workload, paper-based documentation, and results in better cost management.
The software allows for improved and better communication. It ensures a smooth exchange of information and gathered building Big Data between all role players in facility management. This results in faster work delegation, more control, and less downtime.
The best part is that the performance of the software has led to many customers being satisfied and the system is implemented in thousands of buildings in over 30 countries. The service delivery improves across facilities and helps to meet customer expectations.
Singu FM has an intuitive and user-friendly interface that features a multilingual approach. This makes the facility management software easy to use for all people and ensures data can be accessed by people comprehending different languages.
The standardizing procedure and improved audits of this software ensure a safer facility. Singu FM also features effective incident management and equipment maintenance.
Best of all, Singu FM software is budget-friendly. A software license at a monthly cost provides access to various features and has no limits on the number of users using it.
The Bottom Line
With leading facility management practices in CAFM, you can maintain your equipment without the challenges of the past. So, why not to deep dive today into CAFM systems features and implement facility management software in your facility?
---
<!— Hotjar Tracking Code for www.velistech.com —>