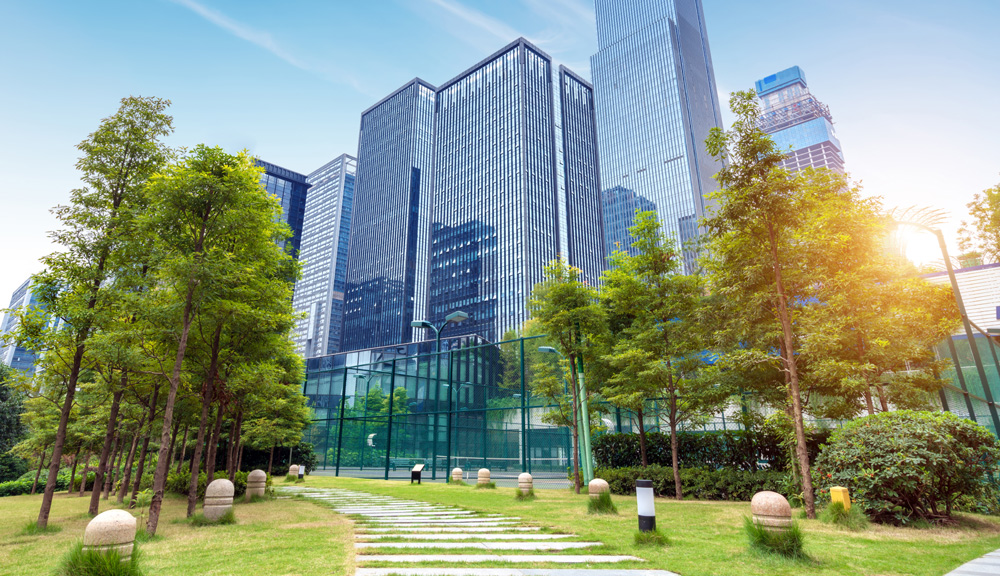 It's no secret that sustainability has gained massive attention over the past decade and has become a priority for many CRE industry leaders. And as a result of this shift, ESG building certifications have multiplied, making it tough to choose the best one.
With so many options claiming to enhance your environmental, social, and governance (ESG) performance, where should you even start?
Let's look at examples of ESG certificate programs and how the implementation of PropTech solutions can help enhance sustainable real estate.
Exploring ESG Building Certifications Alternatives
The foremost objective for your building should be to meet sustainability targets. Why? Because when you're aware of your end goal, it'll help you identify which certification program will best fit your motives.
For instance, new construction buildings emit greenhouse gases significantly, accounting for almost 40% of global emissions. So, embracing ESG certifications demonstrates a building's commitment to reducing its carbon footprint and raising its value by at least 18%.
But that's only the tip of the iceberg. Let's look at nine of the best ESG certifications in real estate:
GRESB
WELL Building Standard
BREEAM
LEED
Fitwel
Green Globes
BOMA 360
EDGE
Living Building Challenge
1. GRESB
The Global Real Estate Sustainability Benchmark (GRESB) assesses the ESG performance data and peer benchmarks of real estate buildings and companies worldwide. Its data-driven insights help improve business intelligence, decision-making, and industry engagement.
The organization collects, scores, validates, and independently benchmarks ESG data, such as water consumption, carbon emissions, energy consumption, and waste management, to help investors and managers evaluate the ESG performance of an investment.
GRESB is a beneficial certification, providing an established framework to help measure ESG performance. Commercial real estate owners or investors will have a rating and score from a legitimate and one of the best organizations. This will help compare your properties and other assets against peers and help identify weak areas that you should make stronger.
These assessments are also applicable to other green building programs. For instance, a GRESB score can be used when applying for a LEED certification. It can also count towards attaining an operational green building certification.
The data can be reported by facility management systems like Singu FM, which offer an ESG add-on feature. These CAFM systems integrate with IoT sensors and enable the collection of relevant data required for ESG reporting, such as CO2 levels, water, gas, energy usage, ESG targets, and more.
2. WELL Building Standard
WELL is a performance-based system that focuses on certifying, measuring, and monitoring features of a built environment that impact building tenants' health and well-being. It's managed by the International WELL Building Institute (IWBI), a public benefit corporation focusing on human health.
A WELL Building certification is great to help foster community, build stronger teams, and increase retention. Investing in health has a measurable impact on your property's value, ultimately affecting your company's reputation.
Moreover, WELL certification is uniquely designed to tackle the anxieties and challenges around COVID-19. It sets guidelines for policy and operational strategies that focus on human health.
For instance, WELL uses certain measuring indicators for air quality. Real estate managers and investors looking to meet the WELL certification criteria have to ensure the provision of clean and filtered air, the prevention of mold, and the reduction of moisture-related issues.
Building operations systems can help by collecting sensor data. The sensors arranged in different areas of the building collect real-time data that can help building managers identify poor air quality, detect high humidity levels, help with thermal settings, and more. All these contribute to obtaining a WELL certification.
3. BREEAM
One of the most recognized international sustainability methods for infrastructure and buildings, BREEAM is the world's leading science-based suite of certification systems for sustainable buildings.
It considers factors like material used in the building, energy consumption, waste management, etc.
A BREEAM certification brings along numerous benefits, such as enhanced marketability and value, improved energy efficiency, and a compressive demonstration of the building's environmental performance to stakeholders.
However, a building would need to be reassessed for a BREEAM certification if it goes through a major renovation or if the building is expanded, etc.
BREEAM aims to achieve ESG, health, and net zero goals. It also drives commercial success by increasing asset value and mitigating asset and reputation risk. This certification uses various ESG reporting software for efficient data management and reliable data validation.
For instance, a building operation system can support decisions regarding adjusting lighting and other ventilation and air condition settings using occupancy data. This helps to optimize energy usage and reduce energy wastage and demonstrates the efficiency of the building that helps earns points in attaining a BREEAM certification for the Energy category.
4. LEED
Leadership in Energy and Environmental Design (LEED) is a comprehensive framework for promoting healthy, efficient, and environmentally-friendly buildings. It symbolizes sustainability and shows a commitment to resource-efficient construction practices.
Certified LEED buildings lower carbon emissions, address climate change and meet ESG goals. So, LEED focuses on the big picture instead of one building element.
LEED buildings also have a higher resale value with lower operations costs compared to their counterparts, making the framework an essential component for achieving equity, decarbonization, and ESG goals.
A building operation system can help optimize energy consumption. These systems enable control of how energy is spent on a daily basis. For instance, based on this data, the building lights can be adjusted to dim or turn off in low or no-occupancy areas.
This lowers energy consumption and adds points for helping attain the LEED certification.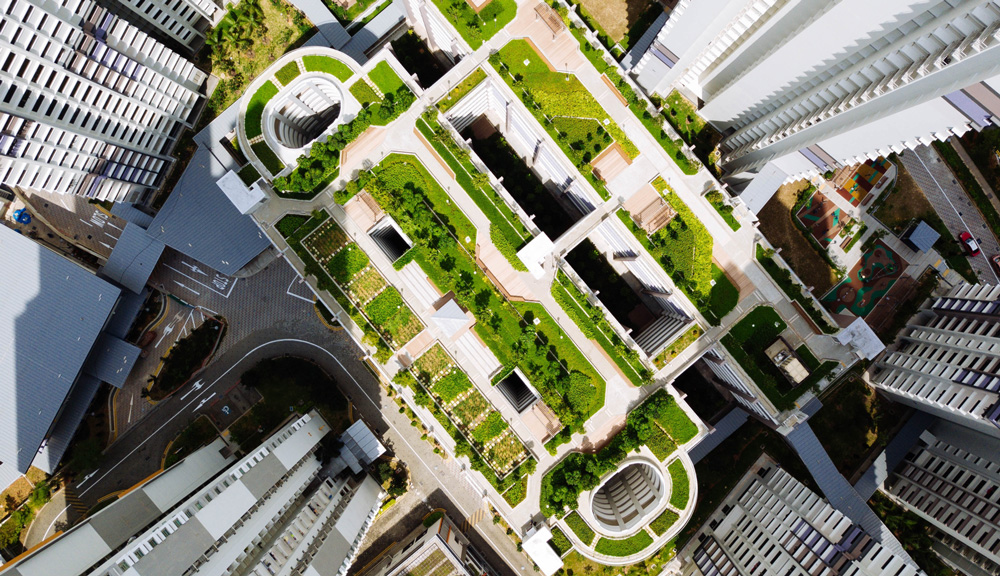 5. Fitwel
Fitwel focuses on one thing: a healthier future. It's recognized worldwide and is the leading healthy building certification system a building can get. This program focuses on strategies that optimize health within a building — increasing tenant referral rates and, in turn, ROI.
Also, Fitwel offers a pathway to track health-related ESG impacts on your assets through streamlined data-driven ESG reporting and a proficient CMMS.
Fitwel certification for existing buildings helps demonstrate sheer commitment towards promoting well-being and health in the community. It also helps reduce operational costs, increase building performance, and increase occupant satisfaction.
For instance, compared to the WELL certification, Fitwel is a cheaper and faster option that has a similar focus on occupant and well-being programs of the building's interior spaces.
A building operation system can implement data-driven ESG reporting that can help streamline data collection for Fitwell's EG impacts related to health. Integrating them with a CMMS can help keep tabs on health-related initiatives, demonstrating the building's commitment to well-being and health.
6. Green Globes
Founded by the Green Building Initiate, the Green Globes certification focuses on existing buildings in North America (such as the US and Canada). Its focus areas are water, energy consumption, waste management, and carbon emissions.
Plus, it is a comprehensive, science-based, three-in-one certification system focusing on health and wellness, environmental sustainability, and resilience of all types of commercial real estate.
The custom-tailored approach helps produce the most sustainable outcomes based on a building's location, type, occupancy needs, and budget. It also employs a user-friendly VMS software that allows to import and monitor performance for individual buildings and compare them.
Attaining the certification has many benefits, such as improving the marketability of the building, depicting higher levels of satisfaction in its occupants, minimizing their ecological impact, and helping access various resources to help maintain their environmental performance.
Comparing it to other certification programs, such as LEED, the GREEN Globes uses self-assessment questionaries that are completed online by the building operator or owner, followed by an on-site assessment from the certification representative. LEED is more formal and based on credit-based assessments.
For attaining this certification, building operations systems can help track greenhouse gas emissions as the Green Globes certification acknowledges efforts to reduce these emissions. This way, the building can earn points under the Emissions category of Green Globes.
7. BOMA 360
The Building Owners and Managers Association International (BOMA) 360 is a performance program that sets international standards for operational best practices in the commercial real estate industry.
Getting this certification demonstrates a building's resilience and its performance from the competition in areas across operations and management.
Created in 2009, the BOMA 360 program has set holistic operational best practices in commercial real estate compared to other recognition programs that focus on only certain areas of operation, such as sustainable and green operations. It focuses on areas like building operations and management, utility consumption, tenant relations, community involvement, sustainability defiance, and risk management.
BOMA 360 recipients help attract and compete for tenants while achieving operational efficiency and savings. It also helps establish new management and operation policies and helps gain recognition from tenants, owners, and the community.
The BOMA 360 focuses a lot on efficient utility management. This can be integrated along with building operation systems and smart metering to monitor how utilities like gas, water, and electricity are being used.
In turn, the system generates real-time reports that help to track energy inefficiencies and help managers to implement energy-saving strategies and earn points for the BOMA 360 Utility Consumption category.
8. EDGE
Created by the International Finance Corporation (IFC), EDGE makes it easier to certify zero-carbon and resource-efficient buildings of every type.
The certification helps you take a metrics-driven approach to your sustainability strategy. The EDGE standard is to have at least 20% savings in energy, water, and embodied energy in materials.
An EDGE certification helps you differentiate by emphasizing investment planning that helps calculate ROI for your green building strategies. You can also use it quickly report your energy, GHG, and water emission savings.
For instance, DNV GL Headquarters in Høvik, Norway, obtained EDGE Certification in 2016. With energy-efficient design, including geothermal energy and rainwater harvesting, it achieved a 30% energy reduction compared to conventional practices, demonstrating the effectiveness of building certificates in promoting sustainability.
A building operation system enables to generate reports presenting water consumption, and how much the company uses innovative solutions to reduce its usage in the facility and source water from the local environment. This helps to achieve the required 20% savings in water usage for earning EDGE certification.
9. Living Building Challenge
If you're looking for a certification that checks all boxes and is easy to acquire, the Living Building Challenge is for you.
The Living Building Challenge is another sustainable building certification program for new and existing buildings. Founded in 2006 by the International Living Future Institute, it is described as a program that encourages creating a regenerative built environment.
The Living Building Challenge's framework also depends on seven performance areas: location, water, energy, materials, health and happiness, equity, and beauty.
One of the benefits of this certification is its holistic approach to sustainability and not just accounting for the environmental impact of the building. Thus, it looks at the entire lifecycle of a building, from the planning to construction to decommissioning.
While other certifications such as LEED and BREEAM are recognized green building certifications, their energy and water use requirements are somewhat less stringent and do not place the same emphasis on actual on-site performance or the use of non-toxic materials.
Building operations systems can, for example, assist with tracking amounts of toxic and non-toxic materials and complying with the certification requirements.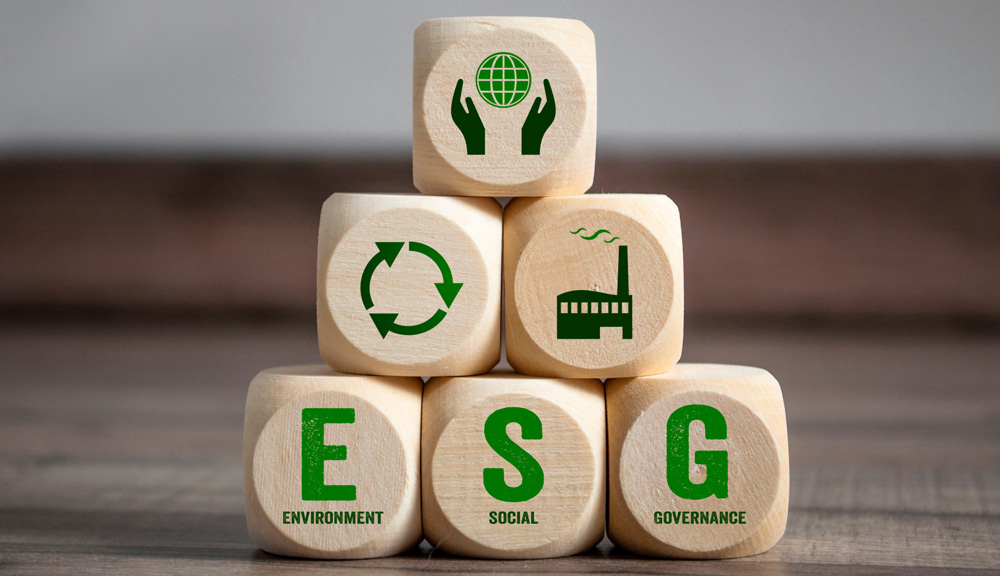 Conclusion
In a world where sustainability is no longer a buzzword but a necessity, navigating the multitude of ESG building certifications can be overwhelming. However, with the right facility and building operation systems in place, the path to achieving these certifications becomes clearer and more attainable.
So, by embracing the above certifications, you can demonstrate your commitment to reducing your carbon footprint and creating healthier spaces. You'll also need to use advanced facility management systems like Singu FM to help collect and analyze essential data and streamline ESG reporting.
---
<!— Hotjar Tracking Code for www.velistech.com —>