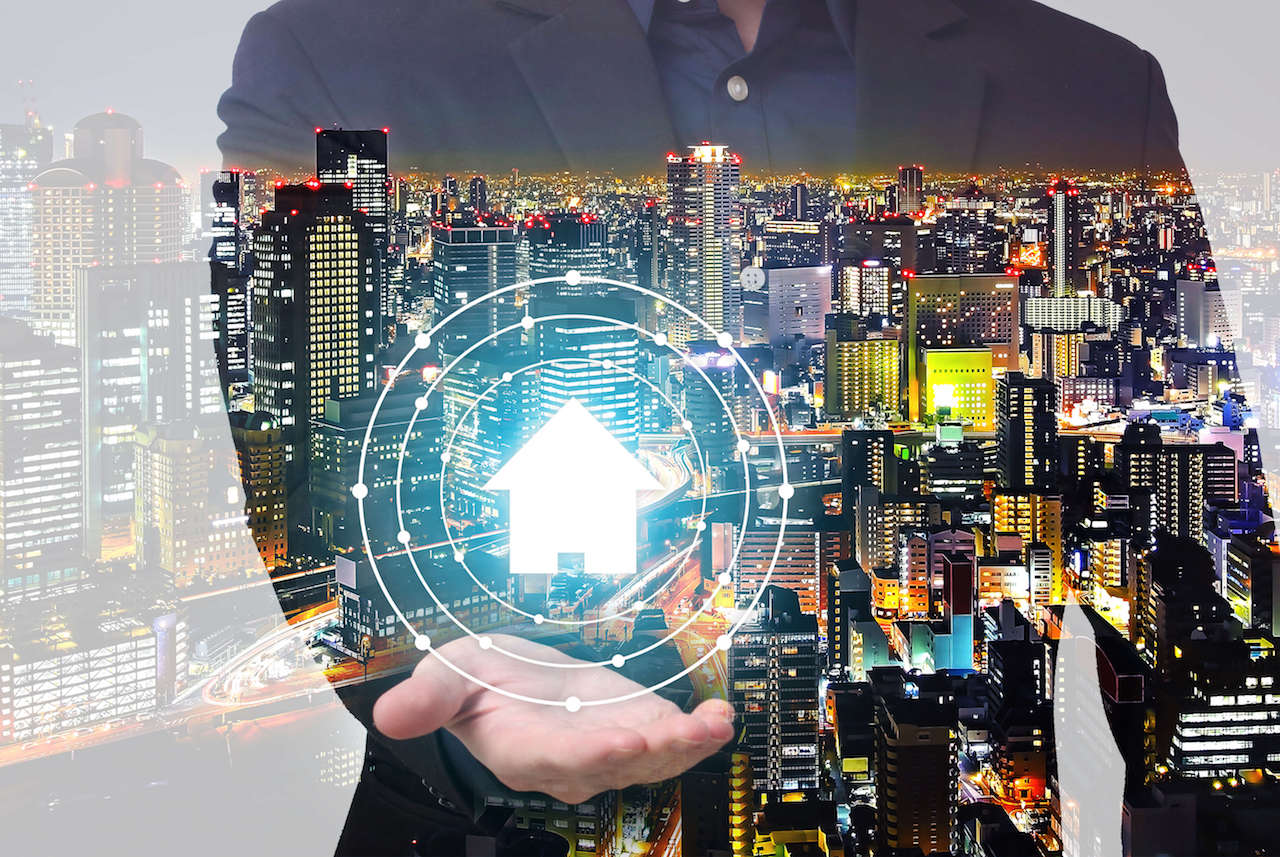 Asia Pacific is now the world's largest testing ground for real estate technology. It is home to 179 proptech start-ups, which have raised around USD4.8 billion in funding since 2013, according to the recent "Clicks and Mortar: The Growing Influence of PropTech" report commissioned by Jones Lang LaSalle (JLL). By 2020, funding in the region's proptech sector will have reached USD4.5 billion a year.
Disruptive technologies weighed heavily on the minds of real estate and construction stakeholders gathered at the first PropertyGuru Asia Real Estate Summit held earlier this month at Sands Expo and Convention Centre in Singapore.
"The reason why we're so committed to innovation is that we see the numbers," said summit speaker Dr. John Leslie Millar, chief strategic development officer at Ananda Development, the award-winning Thai developer whose UrbanTech innovation strategy has met widespread acclaim. "The average age of a Fortune 500 company in 1936 was 90 years; now it's fallen to less than 15 years. Fifty percent of the companies that were on the Fortune 500 list in the year 2000 no longer exist."
Real estate leaders will need to capitulate to these paradigm shifts — and fast, Millar cautioned. "Whether you adapt to disruption, whether you adopt innovation or not, it doesn't matter. Disruption is happening. Either you will be the one doing the disrupting or you will be disrupted."
Here are seven of the technologies you cannot afford to ignore in this changing landscape:
Blockchain
One of the more disruptive technologies to enter the real estate sector in 2017, blockchain revolutionises real estate transactions in that it keeps a binding, completely unbreakable ledger of transactions, which does away with third parties altogether. The groundbreaking tech is indeed a good fit for a sector in a region with high levels of opaqueness. "Blockchain will add liquidity to the property market," said Jack Fitzgerald, founder of Disrupt Property. "It will enable us to transact property in a different way across markets with much less regulation." Blockchain's ability to imbue transparency into real estate transactions portends new structures in real estate in terms of relative ownership, according to Darvin Kurniawan, CEO of Singapore-based blockchain startup REIDAO. "We want to create a new model where the community as a group would be actually able to own properties and will be able to share the utilisation of these properties among themselves," he said. "If we are friends, we can stay in each other's properties because we trust each other. What if we bring that structure through the blockchain, remove the trust, and we allow the sharing of the properties?"

Cryptocurrencies
Part and parcel of the blockchain revolution will be the growing adoption of cryptocurrencies. Dubai's land registry has just announced its own cryptocurrency, while Singapore is tokenising its dollar under the game-changing Project Ubin – the Monetary Authority of Singapore's ongoing distributed ledger technology trial. Powered by blockchain, cryptocurrency payments are rendered automatic. "Cryptocurrencies are obviously one of the hottest spaces in real estate right now," said Julian Kwan, founder of InvestaCrowd. "We're watching it very closely." By paying in Bitcoin, Ethereum, or any of the other cryptocurrencies that have recently gained popularity, property buyers do away with lawyers, notary requirements, and other middlemen, vastly expediting asset transfers. Since cryptocurrencies are not bound by country-specific interest rates and transaction charges, it also makes it easier to conduct cross-border transactions.

Internet of Things (IoT)
Developers in Asia are increasingly furnishing properties with smart home appliances and devices, especially those that allow access control, i.e. control of their units from mobile interfaces anywhere in the world. "Internet of Things is just another term for sensors," Fitzgerald said. For inspiration, developers are turning their attention to The Edge, the world's smartest building. The 15-storey structure in Amsterdam is equipped with a whopping 28,000 sensors, allowing it to detect and respond to changes in room temperatures, humidity, lighting, ventilation, and other variables. The Edge is also a net-zero energy building, producing 102 percent of its energy needs and making it a darling among sustainability advocates worldwide. "I love The Edge Building," Chungha Cha, founder of the nonprofit Re-Imagining Cities. "If we have a lot of these buildings, which connect the physical layer, the bricks and mortars, to a digital layer, you can enjoy additional income as a real estate developer."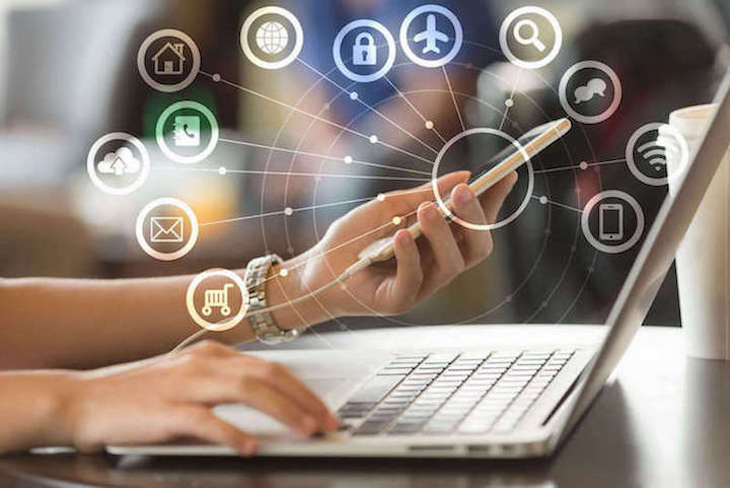 Geolocation
"Location, location, location" rings truer than ever for the real estate sector as mapping technologies become increasingly advanced. Maps are no longer just maps. Addresses now come with a list of data attributes, such as building types, sale values, natural hazard risks, and points of interest. Ananda is, for example, exploiting the treasure trove of data that comes with Bangkok having more Facebook users than any other city on earth. The developer is using points-of-interest (POI) data generated by social media users and linking them, via algorithms, to publicly available consumer spending data. The upshot of these lets developers make more accurate valuations and predictions as to how much revenue they can derive from a particular plot of land. "Either we can pay more because we understand the value of a plot of land better than competitors or the competitor locks up their capital in land that they can't sell," Millar said. "That's an example of how data gives us competitive advantage."

Drones
A significant part of product strategy going forward for real estate developers and property portals is the application of drones for photography. PropertyGuru, for instance, uses unmanned aerial vehicles to capture 360-degree images from various building heights, giving property purchasers unvarnished views that they can expect from their future apartments. The Asia based proptech firm also sends out UAVs to film videos of up-and-coming neighbourhoods or those poised for major infrastructural upgrades. "Most developers today are smart enough to create great visualisations," said Hari Krishnan, CEO of PropertyGuru. "From a consumer's perspective, they know exactly what the view is; it's not just a visualisation. In the end, they care that they are looking at better-looking photographs and videos. They don't care about the kind of technology that we're using."
Augmented and virtual reality
Augmented and virtual reality illustrates the full extent with which technology can execute and broker transactions in global real estate investment. The wide variety of VR headsets on offer has empowered discerning property seekers to be transfigured in the properties of their dreams—even in some cases before they exist. "Imagine a buyer in Hong Kong looking at a London property," Shailesh Rao, Google and Twitter alumni and current board director at JLL, said at the summit. "Here is what I think is an amazing opportunity for augmented reality to mitigate the risk of that review process and potential purchase online."

Big data
With big data, companies can see the profiles that make up buyers and their interests and make more informed decisions on approaching potential clientele. Marketplace technologies, not unlike Netflix or Uber, will be able to arbitrate and connect buyers and sellers in the real estate market based on such affluence of data. One Silicon Valley startup, Opendoor, has been disrupting American real estate since its launch last year based on this principle. A property seeker goes into the Opendoor site and puts in their address; the site returns with a binding offer the home within 24 hours. "This process is all based on the integrity of Opendoor's data," said Fitzgerald. "That's the kind of innovative thing that big data allows companies to do."
Property Guru

The article was published on the Property Guru website. Its origial version is avaliable here: http://www.property-report.com/detail/-/blogs/7-proptech-trends-to-watch-out-for-in-20-9

<!— Hotjar Tracking Code for www.velistech.com —>