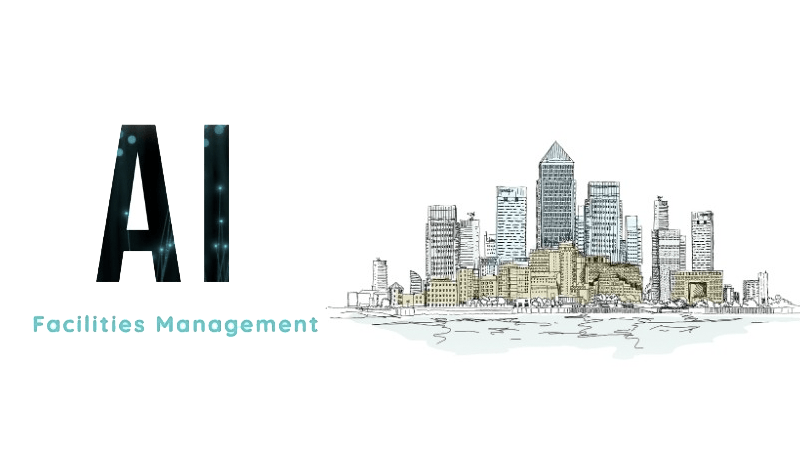 AI is being applied to all aspects of FM, from corporate real estate providers, residential property managers, restaurants, as well as retailers. If something goes wrong or breaks down, users want immediate answers for rapid solutions. Fortunately, AI tools can identify these problems as soon as they occur, however the real value of AI in FM is seen from analysing historic and real-time data to identify correlations between existing performance and potential malfunctions, pre-empting the need for repair or replacement before a malfunction occurs.
The introduction of intelligent assistants and augmented reality displays will change the nature of many facility operations tasks, from reducing time spent on rounds and readings and record-keeping, to fully automating control of building energy systems to help balance local grid demand. Operations teams may take varied approaches to these challenges, such as by adding new skills, executing certain tasks remotely vs. on-site, and engaging different kinds of service provider partners to fill capability gaps. Ultimately humans will still make critical business decisions, armed with the intelligence to do so more quickly and effectively.
"I think AI is coming about and replacing routine jobs is pushing us to do what we should be doing anyway: the creation of more humanistic service jobs. "
DR. KAI-FU LEE | CHAIRMAN AND CEO OF SINOVATION VENTURES
Artificial intelligence can take a complex set of calculations that create a building's performance model and automate them. Then new variables such as weather and occupancy can be used to provide energy consumption data. Using this data, FMs can determine what a building's energy consumption is before and after a retrofit. It is a more accurate way to track energy than simply looking at energy bills. Again, it gives building mangers a chance to pre-empt any issues before going ahead with any major design changes.
Today, the built environment requires systems to operate large portfolios of buildings at the highest efficiency level. The surge of IoT and machine learning are at the heart of the technology that will enable efficiencies of scale in FM, not to mention across numerous other industries such as healthcare, marketing and travel.
IoT has already begun to positively impact every aspect of buildings, from construction to living, and management. IoT-enabled buildings open new windows into efficient management of facilities when real-time data and insights are available to take informed decisions. In legacy buildings that do not have the facility to either install new systems altogether or to invest heavily in new hardware, software-driven retrofit integration proves to be an excellent solution. When disparate data from various individual building automation systems are brought together and managed on a single platform, such a unified view and real-time control enable and empowers CREs to take informed decisions and improve bottom-line effectively.
Read more about IoT within Facilities Management here.
There have been some high-profile examples of AI in building management. Google announced in 2018 that it was using AI to manage cooling at some of its data centres. The software had been operating for a few years, adjusting cooling in real-time, without human intervention. Google reported that it had saved 40 per cent on energy use in these cooling systems. Data centres are a particularly good candidate for AI because the cooling demands are high and the risks of not providing enough conditioned air have an extremely detrimental impact on computing performance. And these performance impacts are quantifiable and immediately clear.
Buildings play a key role in global energy consumption, eating up about 40% of all energy humanity makes. Buildings also produce 36% of all carbon emissions globally. By 2030, this consumption is expected to reach 50%.
Facilities optimisation with the power of IoT is much more than undertaking energy savings initiatives alone. It is a constant pursuit of improving every aspect of end-to-end facilities management such as real-time building data management, centralised asset performance, fault detection and corrective workflow integration, and tenant request management at both qualitative, and quantitative levels. While streamlined processes, predictive maintenance, workforce efficiency, better asset health and increased resident comfort figure in the qualitative front, energy savings, operating cost reduction and manpower optimisation reduction feature in the quantitative front.
Buildings today need agility to adapt to a rapidly transforming landscape. Legacy systems, high upfront costs, and long implementation cycles of traditional FM software vendors are bogging down clients with their inflexibility. There is a definitive shift towards embracing an IoT and AI led software system.
If there is one thing we know from working in smart buildings, it is how rapidly technology advances. Consequently, the building management space can be difficult to predict; however, there are developing trends that will continue to grow over time within the industry.
Smart buildings bring together a wide spectrum of technology & business processes partners to deliver next-generation, end-to-end solutions which leverage respective core capabilities across the value chain. One of the significant trends is the growing partnership between IoT, business improvement and energy and facilities management domain experts through a scalable and open architecture as well as a redefined structure of processes.
Read more about Smart Buildings here.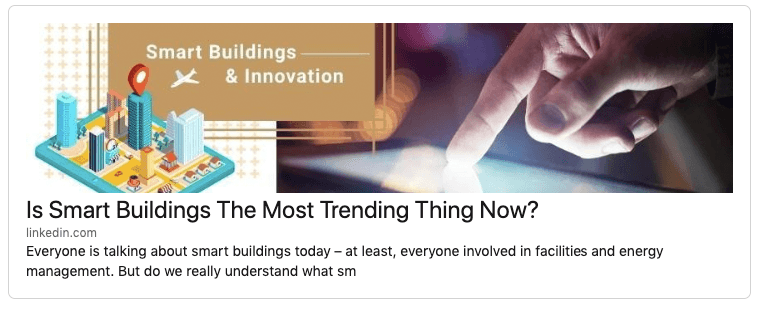 Facility management employment continues to grow, as does demand for advanced technology in buildings. A recent study commissioned by Dell and Intel found that 44 per cent of employees think their office is not smart enough, and 57 per cent believe that within five years, they will be working in a smart office. Dell and Intel include an IOT-enabled workplace in their definition of a smart office.
---
The article was originally published here.

<!— Hotjar Tracking Code for www.velistech.com —>