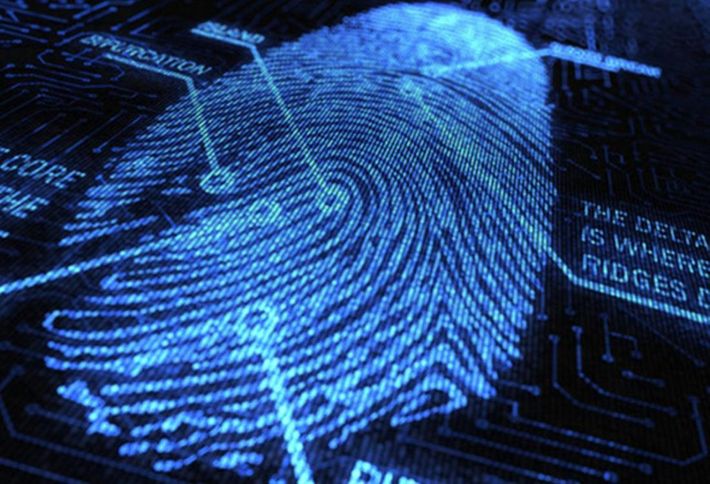 Technology is advancing faster than ever before, and while commercial real estate has traditionally been slower to embrace these trends, the industry is now incorporating it at a rapid pace — and the benefits for the industry are seemingly boundless.
"There's a couple of things happening. There's both a push from the past and a pull from the future ... during those laggard years it's not like the rest of the world wasn't advancing so the consequence is the price of software went down and the effectiveness went up," Buildout CEO Vishu Ramanathan said. "It's evolving just a little bit at a time so we don't even realize it. It's an exciting time. It's fun that CRE is really suddenly starting to move forward."
Artificial intelligence (AI) in particular and the ability to collect and store a lot of data has impacted property markets greatly. Here are 11 AI technology platforms helping to improve efficiency, security and the overall customer experience in the industry today.
1. CityBldr
CityBldr is a Seattle-based startup that seeks to save time and add value to client interactions by using an artificial intelligence platform to locate deals and rank properties based on their development potential. CityBldr goes a step further by estimating the anticipated return on investment of each property. This allows brokers to spend less time researching and more time on valuable face-to-face interactions with clients.
2. 1aim
1aim tracks, monitors and analyzes how a business uses its real estate in order to provide advice on how to optimize the space based on the inner workings of each organization.
The platform has rolled out phase one, which allows companies to manage employee access and identify space usage patterns, according to Forbes. Phase two will be even more in-depth, offering the ability for AI to secure areas when employees exit the premises, manage utilities and create real time workplace models that reveal inefficiencies.
3. IKEA Place
IKEA Place uses augmented reality to enhance the customer experience by allowing users to see how furniture and other home decor items would look in their homes. And it does this all to scale.
The app will be available by the end of the month via the Apple store and will let users view more than 2,000 products in order to see how they might look in their homes.
The technology caters to consumers' need to try large furniture before buying it. This segment is rapidly gaining popularity, according to Business Insider. Digital sales of furniture and home furnishings reached $30.6B last year.
4. Dynamics 365 AI Solutions
Designed by Microsoft, Dynamics 365 aims to handle customer requests in a short span of time in order to improve both customer and employee satisfaction. The program serves as an intelligent virtual agent for customer care and service and listens as people explain their problems. It then responds with a solution based on the knowledge it has gained from user manuals and help documents. If a person is not satisfied with the solution it offers, it can call on real people to help solve the problem.
5. Leverton
Leverton is a smart data platform that aims to save companies time and money by cutting out the need for data to be manually input into a system. The deep learning technology can read a PDF, extract key information and enter data into an accounting system.
Leverton is meant to simplify a tedious process with precision and will even notice when information is missing or if it needs to be reviewed by a human in order to ensure accuracy.
6. Amazon Go
The Amazon Go app uses AI to automate the shopping experience. Once a user has logged in, that person can walk around a grocery store and place food into a physical cart. The app will automatically place those items into a digital cart and will even know if a consumer places an item back on the shelf. When shoppers are finished collecting groceries, they can leave the store without using a checkout. Amazon Go will send a digital receipt to their phone as soon as they leave the store.
7. Amazon Echo And Google Home
Amazon Echo and Google Home are not just for residential properties. They are also helping companies get organized. Goodwinds Inc. currently has an Amazon Echo attached to its ceiling. The company uses it to add tasks and events to its calendars.
Google Home is primarily used in the residential sector, but according to Ramanthan, using devices such as Google Home and Amazon Echo to dim lights, turn down the air conditioning or turn on the music simply by making commands to a voice-activated device is becoming more prevalent in office and industrial spaces.
"Whether it's an apartment or industrial facility, these spaces are becoming much more optimized because the virtual and physical are becoming connected" he said.
8. Workfit
This new technology seeks to make meetings easier for everyone. Workfit developed an office assistant and meeting facilitator named Eva that relies on voice control and AI to make meetings more efficient. Eva creates records of everything that is said during meetings and highlights decisions that were made and performance tasks, including sending slides or documents to participants.
9. BioConnect
BioConnect looks to enhance and personalize building security. The identity platform provides biometric authentication that works to identify people based on unique physical qualities such as their face, eyes, heartbeat and fingerprints, according to National Biometric. Its CabinetShield product combines a dual-factor fingerprint and card lock system that is designed specifically for data center server cabinets and can connect to a central access control system.
10. Face Value Technologies
Similar to BioConnect, Face Value Technologies seeks to improve security by personalizing the identification system. Created to work with a number of hardware devices, the biometric identification and authentication solution is a flexible cloud platform that can filter through thousands of identities in real-time, obliterating the need for traditional user identification systems such as card swipes. Instead, the solution identifies people through facial recognition.
11. Mastercard Smart Mirror
Mastercard recently launched an Internet of Things business line and one of the concepts getting the most attention is a smart mirror created for retailers. The mirror has virtual buttons on the side and allows shoppers to request more items, virtually try on different clothes and to see matching outfits, according to Barrons. Customers can also pay for the items from the comfort of the changing room.
---
<!— Hotjar Tracking Code for www.velistech.com —>