From now on, tenants can create their own account in Singu Tenant App to always have important contacts, building information and news at their fingertips. This modification will help in building an engaged community of tenants.
The account creation interface is extremely simple, requiring basic tenant personal information along with a business email address.
As part of this modification, a new role has been added to the "Tenant Community" application. A user with this role has access to the basic modules of the Singu Tenant Application, i.e., Community, My Building, Dashboard, News, Surveys.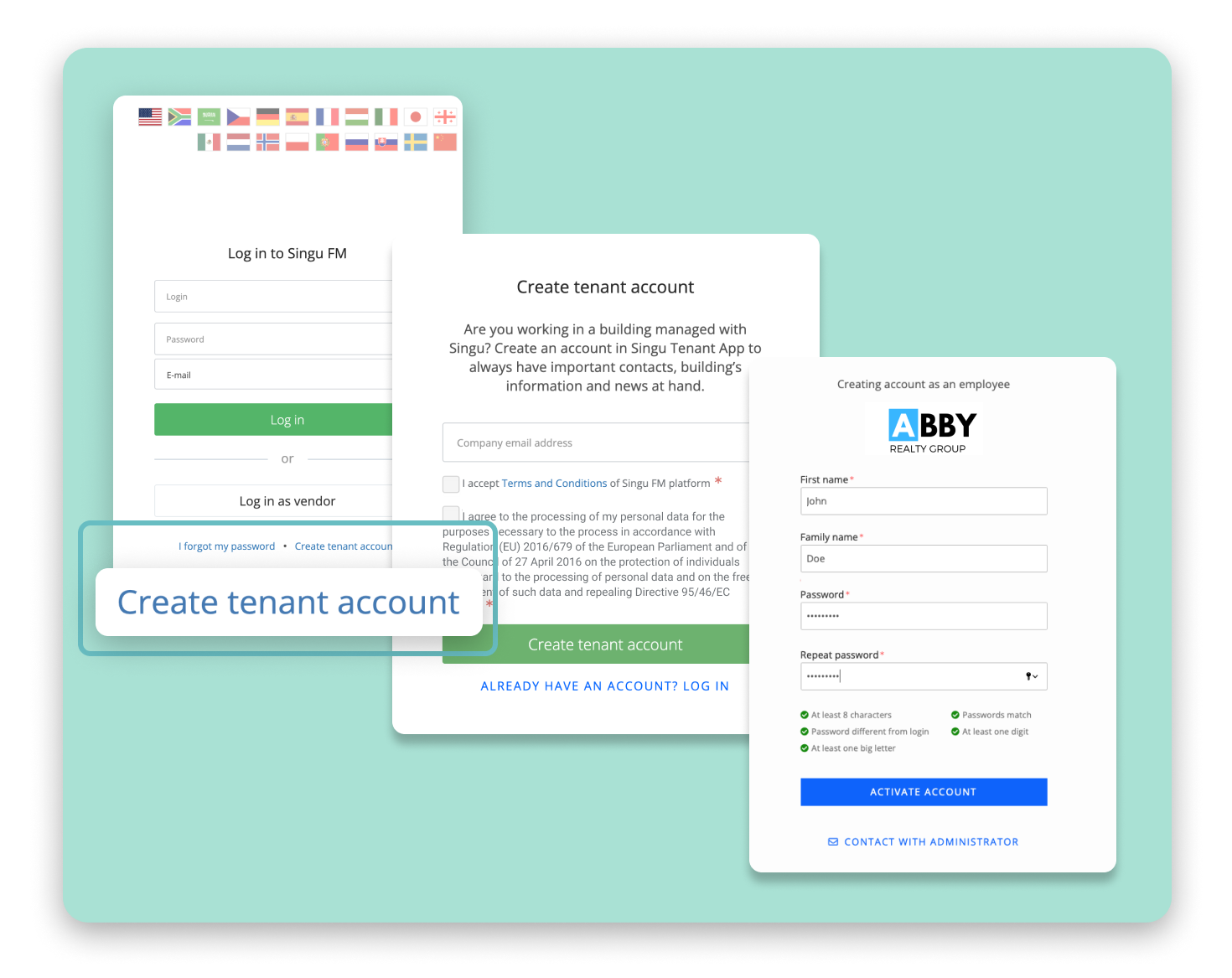 <!— Hotjar Tracking Code for www.velistech.com —>