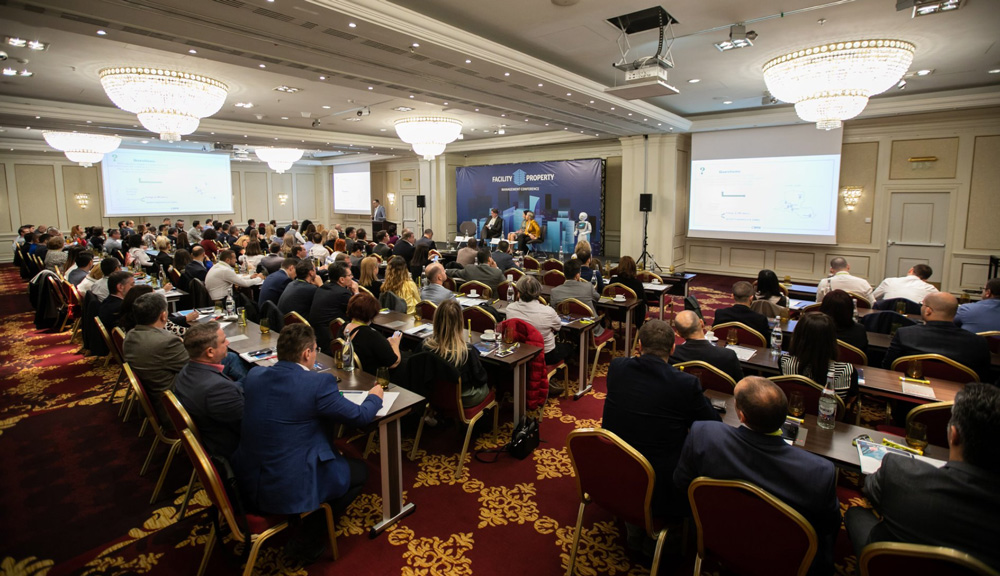 Property & Facility Management Conference, the most important local event specialized in property administration and management services, returns with a new edition. The conference brings to the attention of the participants news from the industry and provides the right context for the exchange of ideas and contacts during the networking breaks.
Every year, the conference is the meeting place for dozens of companies, beneficiaries and suppliers of innovations in the field of property management and maintenance. The 12th edition will take place on March 28th, at the JW Marriott Hotel in Bucharest and aims to help professionals in the field better understand the changes the property and facility management market is going through.
The speakers invited to this event will debate the ways in which the industry will adapt to the new economic reality and will analyze the trends that will reshape the future of the real estate market, regarding: the new reporting requirements for building owners, new technological solutions, ESG and nZEB standards and other topics of great importance.
Structured on 5 sessions of presentations and debates, the conference will address topics such as:
The evolution of office spaces and workplaces
Optimization of operational costs of buildings
Sustainable management models
Digital change management - FM transformation through digitization, robotics and automation
Alignment of office buildings to current standards to maintain competitive advantage.
With every edition, the Property & Facility Management Conference brings on stage the best experts in the FM field to offer valuable information, new ideas and applied solutions. Among the first confirmed speakers are:
Fulga Dinu - Country Manager, CPI Romania
Razvan Iorgu - Managing Director, CBRE Romania
Mihnea Serbanescu - General Manager, Cushman & Wakefield Echinox
Cora Cristescu - CEO, Atalian Romania
Alina Necula - Country Manager, Lion's Head Romania
Madalina Iconaru - Consultant Office, JLL Romania
George Dragan - Executive Manager, Atalian Romania
Lucian Ene - Director of Sales for Panelists and Contractors, Schneider Electric Romania & Republic of Moldova
Iuliana Irimia - Head of Office Asset Management, CPI Romania
Alin Andreescu - Head of Asset Management, One United Properties
Costin Nistor - Managing Director, Fortim Trusted Advisors S.A. Alliance Member of BNP Paribas Real Estate
Maria Jianu - Commercial Real Estate Manager, Genesis Property
To find out in real time details about the agenda and the invited speakers, we invite you to follow the event's official Facebook page, the specially created Facebook event, and also the official page on LinkedIn.
More details about participating in the event are available here.
Property & Facility Management Conference 2023 is an event organized by Evensys in partnership with CBRE, Atalian, KMW Systems, BSS, Schneider Electric, CPI Property Group, myhive, Karcher and Engie.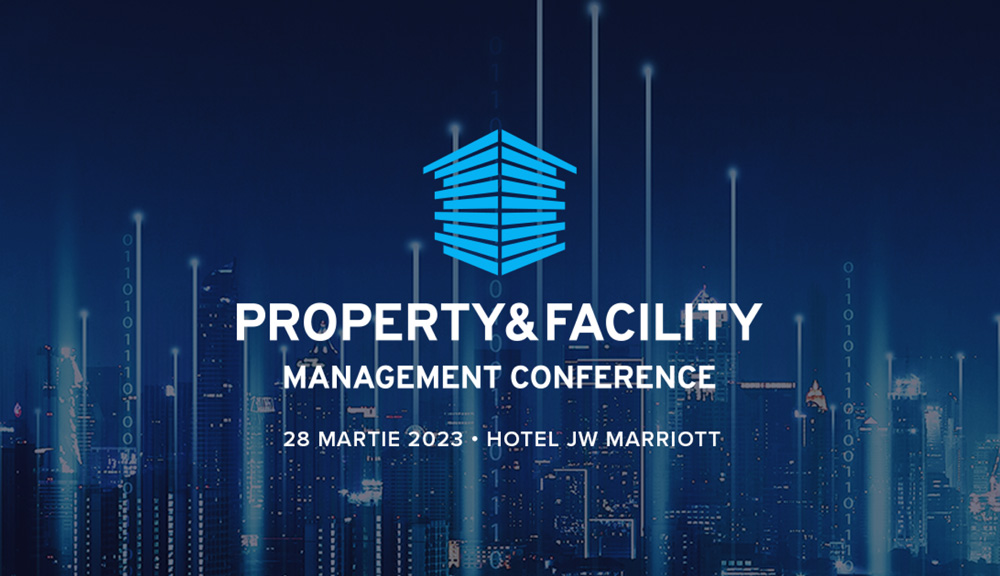 About Evensys
EVENSYS is an event planning company with over 16 years of experience in organizing business events. Evensys specializes exclusively in the development of its own conferences and seminars, covering seven areas of activity: Marketing & Communication, Internet & New Media, Financial & Investments, HR, Real Estate, Production and Retail. The organized events deal with current topics, which concern both the local business industry and that of Central and South-Eastern Europe.
---
<!— Hotjar Tracking Code for www.velistech.com —>