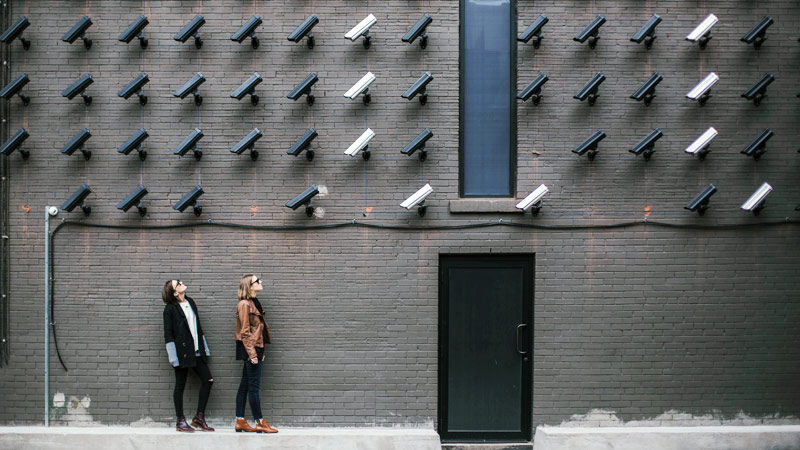 Cyber-crime, theft, data leakage, and technical failures are real threats that impact the real estate sector. Large commercial and industrial buildings are particularly at risk due to the large flow of people, vehicles, and data, and the complicated operational processes for such facilities. Intelligent solutions for real estate (PropTech) enhance building surveillance, increase security, and improve property management process which effectively lowers the operational risk.
PropTech solutions facilitate effective property management and reduce building administrative costs. They also enable property owners to better manage their portfolio by monitoring managers and tenants who conduct technical maintenance and support guests and suppliers. The functionality of PropTech IT systems also have great significance in security related issues. Artificial intelligence, the Internet of Things, cloud computing, and mobile technologies all improve the security of people, assets, and data.
From registering people to an evacuation plan
PropTech systems that register entries and departures and enable automated guest reception optimize the flow and vehicles and people. They are a vital element in building security systems. Being integrated with CCTV monitoring, they allow for observing all vehicles simultaneously, and in connection with RFID tags, they enable their quick identification. Thanks to a functionality such as the "watchlist", it is possible to create a "blacklist" which blocks access to unauthorized vehicles and people. Automated reception systems provide constant control over who is in the building, optimize potential evacuations, and can also be used to display safety instructions in industrial buildings. Advanced reporting allows for having control over who leaves the building, and the mobile application enables tenants to remotely accept all entries and departures, which ensures double verification.
According to Patrick Gasior, Senior Channel Sales Manager at Velis Real Estate Tech states,
"Proptech solutions improve transparency inside the buildings which by default increase building's overall security".
Thanks to smart soltuions, we have access to information pertaining to guests, suppliers and evacuation reports which can be generated at any time. After registering in the Digital Visitor Management system, a label with a QR code is printed, which guests scan when entering and leaving the premises. Thanks to this, in the event of an emergency, building security can generate an evacuation plan with one click, and those present in the building are notified of it by a text message.
The security of collected data
One of the key elements of PropTech is gathering data, which are collected by means of IoT: beacons, NFC tags and QR codes and stored in the cloud. Thanks to the network of beacons, it is possible, for example, to analyze a technician's route around a given facility, create a visualization of it on a map, and then generate the most optimal route by taking into consideration areas which should be additionally inspected. NFC tags allow for quick meter readings with the use of mobile applications, increase building security by means of constant control and prompt reports of failures, which can be supplemented by pictures and comments.
Data that has been collected over years since the moment of implementing the Facility & Property Management and Visitor Management systems, have great analytical value. As Big Data, they constitute an added value for the building and together with it, can be part of a sales offer. This all causes that the data are particularly at risk of theft, leak or unauthorized access.
Patrick Gasior of Velis Real Estate Tech explains that
"as for the data collected in the cloud by Singu FM, a platform that improves facility management in commercial and logistics sites, we apply the latest technologies that encrypt certificate systems and restrictive international standards for their security. We possess a ISO 27001:2013 certificate and we operate in accordance with the international system of Information Security Management (ISM). Constant updates for security procedures protect our platform's users. We strive to ensure that all of the PropTech solutions designed by us are as secure as possible."
Although technologies in the real estate sector mainly imply saving time, resources and ultimately money, it is necessary to appreciate their significance in issues related to security. When designing modern buildings, it is worth considering implementing PropTech for this reason as well.
---
Velis Real Estate Tech has been operating for more than 10 years and is now present on 4 continents. Its software has been implemented in several thousands of buildings, in a dozen countries worldwide. After Europe, Asia and Africa, the time has come to conquer the Western hemisphere. The company is concentrating in particular on the North American market.

<!— Hotjar Tracking Code for www.velistech.com —>