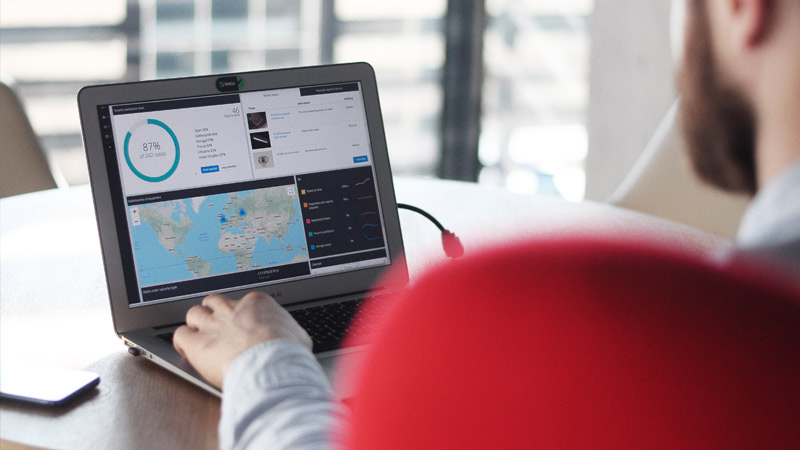 Following the last financial crisis, diversification of financial assets has become a global standard. This trend has been particularly visible in commercial real estate. Large international asset managers have diversified their real estate holdings looking for both better yields and safety. Many of them look for opportunities in areas of CRE by investing in new markets around the world, often lesser developed, such as Africa, the Middle East, Asia or some parts of Europe. However, these activities can generate new challenges when buying and managing a large commercial property in a new market. How do you perform due diligence? How to solve a problem with asymmetric information between involved parties?
It should be considered that other due-diligence processes, besides the financial one, are equally important to make sure that asset managers' investments will be profitable. However, asset managers often find themselves struggling to gather, manage, and use of property maintenance records. The answer is PropTech solutions that store and generate all of this data in one facility management system. Discover what problems the asymmetric information and assets dispersion generate, and how the facility management software can help with that.
1. When property-related data is missing
Based on my experiences, as a CRE Underwriter and Channel Sales Manager at Velis Real Estate Tech, one of the common problems of real estate managers is asymmetric information between involved parties and lack of building maintenance operating history. Having access to valuable property-related data is extremely important, especially when buying or investing in real estate. Even though property buyers, from a financial point of view, can be fully convinced of their decision because of financial due-diligence analysis, they should also take into account property-related information. For example, they should be familiar with the technical asset conditions or technical inspections performed over the last few years. Unfortunately, this kind of data is often limited or difficult to access. The lack of such information can make the property sale process much more difficult and riskier.
The answer to these problems is PropTech, especially modern cloud facility management software solutions. Such systems allow for easy collection and storage of building's management and maintenance history which can decrease the time-consuming due-diligence process when selling or renting a property. This valuable data is being collected from the moment of the facility management systems implementation. Thanks to facility management software it is possible to overview all scheduled and performed technical inspections in the building, access the entire history of all the equipment or view fault and performance of all devices. A relatively small investment in this type of software which usually comes in a form of a monthly subscription can create huge value in the future when selling or renting a property, minimizing the asymmetric of information.
2. When communications between dispersed resources is faced with barriers
Another problem of the asymmetric information connected with assets dispersion around the world are barriers in communication and management of the whole real estate portfolio. Working in a multicultural work environment, in various time zones, using different metric measures and languages – all of these aspects can be a barrier in day-to-day operations. Moreover, not only cultural aspects but also miscellaneous roles and duties of the various stakeholders of the objects make the issue even more complicated. As a result, the management of the global group of properties as well as measuring and comparing their effectiveness with each other can be extremely difficult.
Dedicated software for facility and property management as a comprehensive solution can be a remedy to all of these problems. It easily connects all objects from the global portfolio and provides access in multiple languages in one single place. Metric or currency measures are automatically converted, the easy-to-use interface and management procedures are standardized, and the whole tool is accessible 24/7, very often also available in a mobile version for smartphone users. By implementing such a solution, the communication between owners, tenants, property managers, facility managers, and other stakeholders can be significantly improved. Most importantly, these kinds of solutions are already available on the market and are easy to implement in any organization.
3. When the management of large portfolios is difficult and operational costs are ever increasing
In case of large real estate portfolios, it is difficult to quickly compare the efficiency of individual buildings without connecting them into the one single solution. It often generates additional costs which could be possible to prevent thanks to data gathered in the system. Otherwise the managers have difficulties in verifying how various properties are being managed and what are the maintenance expenses. In this case, the process of making strategic decisions without having detailed and standardized building data is longer, more difficult and at the same time riskier.
PropTech solutions allow for transparency, comparison of building expenses and cost acceptance procedures e.g. the real estate managers can benefit from global dashboard that provides easy-to-understand visuals of Key Performance Indicators (KPI) as well as any other data and statistics to compare, e.g., tenant's satisfaction level, defectiveness of equipment, recent tickets or number of the inspections closed without work report. PropTech systems help facility manager track the hundreds of data points like for example building repair and capital improvement costs, utility costs or asset costs and life cycles. What is more, understanding the changes over time is helpful in everything from planning of the budget, productivity analysis and forecasting of real estate. Well-managed data is at the heart of accurate forecasting of effective property management.
When PropTech is the answer to information obstacles
The above-mentioned issues are based on our own observations during the global implementation projects of Singu FM by Velis Real Estate Tech – a facility and property management system for commercial and industrial real estate. Facility management and building maintenance are done by local companies and regional business managers who need to provide documentation to new owners or tenants about the current physical conditions of the property. This is often difficult to achieve due to language or cultural barriers and it is not a standardized process as the financial ones. It is also often tough to communicate between stakeholders or manage operating costs of the global real estate portfolio effectively. For buildings that can prove and show their operating history, they become more liquid, more attractive to the potential buyers or tenants. PropTech makes real estate more efficient and productive and that's where facility management software solutions can come in as a tool to overcome those information obstacles.
---
The article in an original version was published here.

<!— Hotjar Tracking Code for www.velistech.com —>