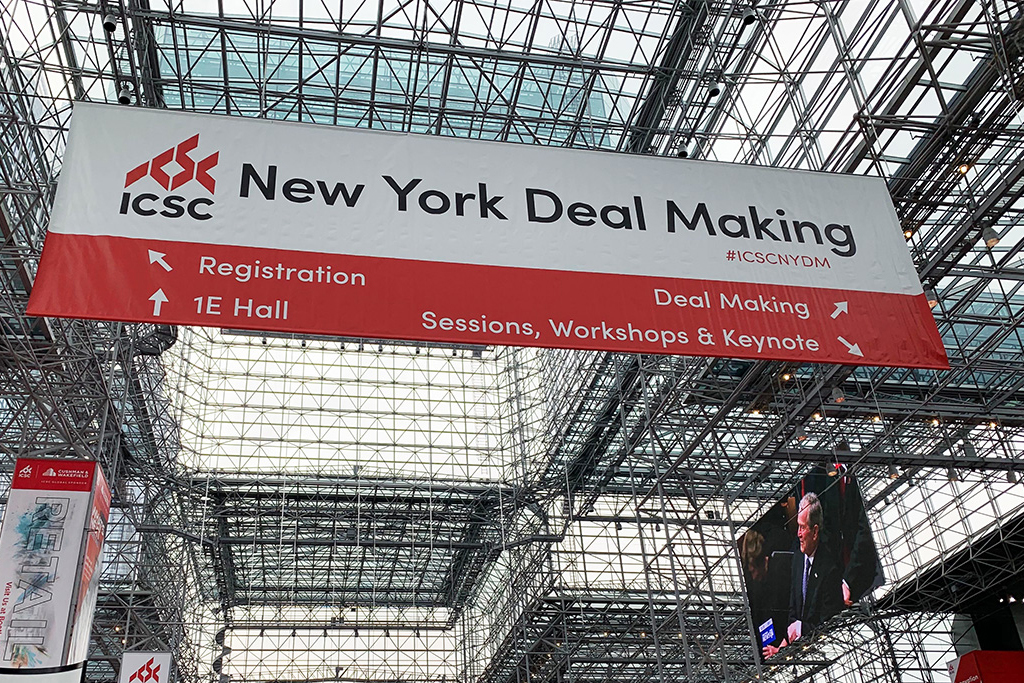 Last week took place an annual International Council of Shopping Centers (ICSC) Deal Making exhibition organized in New York. This extraordinary three-day conference, held at The Jacob K. Javits Convention Center, hosted over 530 exhibitors and over 10,000 attendees both owners, developers, retailers, brokers, lenders, property asset managers as well as product and service providers. It was a perfect opportunity to network, educate and deal-make. In this article there are presented some takeaways from day two of the conference.
Changing landscape of in-building communications
According to American Tower – the moderator of the "Changing Landscape of In-Building Communications" session, seamless connectivity indoors and out can add extra benefits both to tenants and staff. Property values might be improved by the in-building wireless connectivity. In-Building Wireless connectivity is also a way to retain and attract tenants in today's technology-centric era. Experts admit that mobile devices are also seen as the largest component in the daily operations of a property. It is no wonder that any gaps in wireless coverage within the property translate into lost efficiency.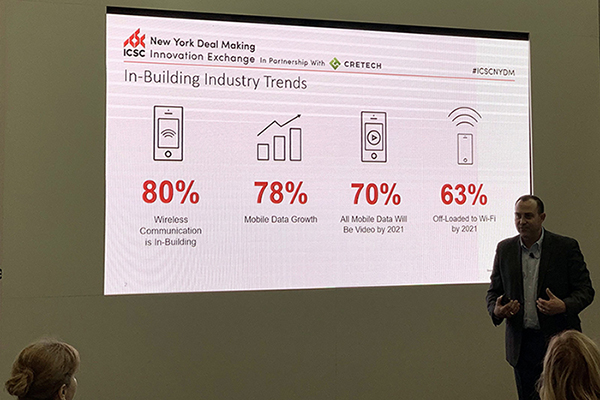 This session highlighted the new developments in-building communications within retail spaces. In-building industry trends say that 80% of all wireless calls and Internet connections are made from inside buildings. Additionally, a video will account for 70% of all mobile traffic by 2021. What is more, data networks offloading to Wi-Fi will increase. The rapid growth of mobile data usage will mean that networks' reliance on offloading data to Wi-Fi will increase three percentage points by 2021 to reach 63% of total mobile data. Up to 78% of total mobile data traffic will be mobile video data. The accelerated growth will be also encouraged by the wide adoption of live video, AR, and VR. Technology is everywhere, also more and more applied in the RRE. An extremely interesting part of the conference was also a discussion about the latest trends in Retail Real Estate Tech by leading retail technology startups. The panelists presented the latest innovations in AI, robotics, virtual reality and IoT.
Bringing the physical and digital worlds closer together
Physical locations of stores are more important than in the past. It is crucial to use technology to bring the physical and digital worlds closer together. According to the recent retail trends the new shopping center model will combine traditional retail options with physical distribution points designed to fulfill both brick-and-mortar and e-commerce orders. A good example is Amazon Go – a new kind of store with no checkout required also decide for physical locations for its stores. The company is increasingly moving into the physical world, opening spaces in shopping districts and malls. Amazon wants to combine its digital prowess with the convenience of physical retail. Amazon Go stores are with no lines or checkout process where cameras and sensors track what the customers put in their baskets. According to ICSC Industry Insights, shopping in the physical environment will increasingly be about creating memorable experiences in a way that the online environment cannot. Retail will become less focused on transactions and more about connecting with the consumer. Thus, location and shop quality will become even more important than before.
ICSC | New York Deal Making
The event was full of other valuable discussions and interesting sessions. During the first day there were discussed Industry Trends and Solutions. U.S. consumer spending has increased by 97 percent since 2000, with the largest growth in underserved, minority markets. The panelists focused on gaining access to these markets by identifying underserved markets and their potential buying power, serving these areas while tapping into profitable opportunities and developing a team to engage and respond to markets outside of your portfolio. Attendees had also a chance to expand their knowledge about some of the financial principles, practices and terminology of retail real estate. The industry experts explained, among others, Income/expense, cap rate sensitivity analysis, finance spreadsheets and financial calculator functionalities. During a future-focused discussion, the participants had a chance to gain an insider's perspective on the skills and expertise that the retail and retail real estate industries will need from the next generation of talent. This session explored why understanding the technology of tomorrow is critical to professional development plan today, what skills and experiences are needed to advance a career as the industry continuously evolves and how to build and maximize network.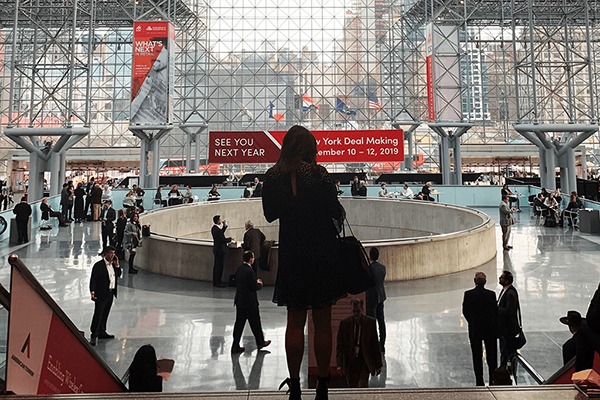 By 2021, social media penetration is set to hit three billion people worldwide (up from just 970,000 in 2010), with influencers and brand ambassadors changing how retailers' market and drive demand to consumers. Thus, it is extremely important to use Social Media, Influencer Marketing and blogging to grow Retail Real Estate Tech brands. During a second day of the conference the panelists discussed the role of these tools, what Key Performance Indicators are the most crucial and how Social Media could be used to promote products and even better connect to customer fostering the business. During the third day of the conference, there were presented International Retail Real Estate Tech Trends. What is more, there was a discussion about a blockchain technology focusing on the integration of this technology into retail real estate uses. Experts discussed the value of blockchain to the industry as well as presented how to coordinate relationships on this platform.
Making Connections Stronger is a mission statement of the event. The conference was a perfect opportunity to make connections, expand knowledge and catch up on the very latest in the Retail Real Estate industry.
Velis Real Estate Tech
<!— Hotjar Tracking Code for www.velistech.com —>