Several new attributes have been added to the Meters module to support ESG reporting, including:
Meter purpose – to specify the purpose of the meter, e.g., electricity consumption, heating and cooling energy consumption, water consumption, etc.
Meter source – to provide information on where the meter's energy/water/fuel comes from, allowing to distinguish which sources are renewable (e.g., from photovoltaics) and which are not;
Meter assignment – to define where the meter is located, indicating a specific location in and around the site;
Emissions scope (CO2) – in relation to the calculation of the carbon footprint, there are three scopes (scope 1, 2, 3), selected according to the purpose of the company's carbon footprint calculation (direct emissions, indirect emissions, other indirect emissions, are emissions that occur as a consequence of the operations of the organization - more information here).
These and other modifications will make ESG reporting more efficient, in accordance with GRESB certificate guidelines.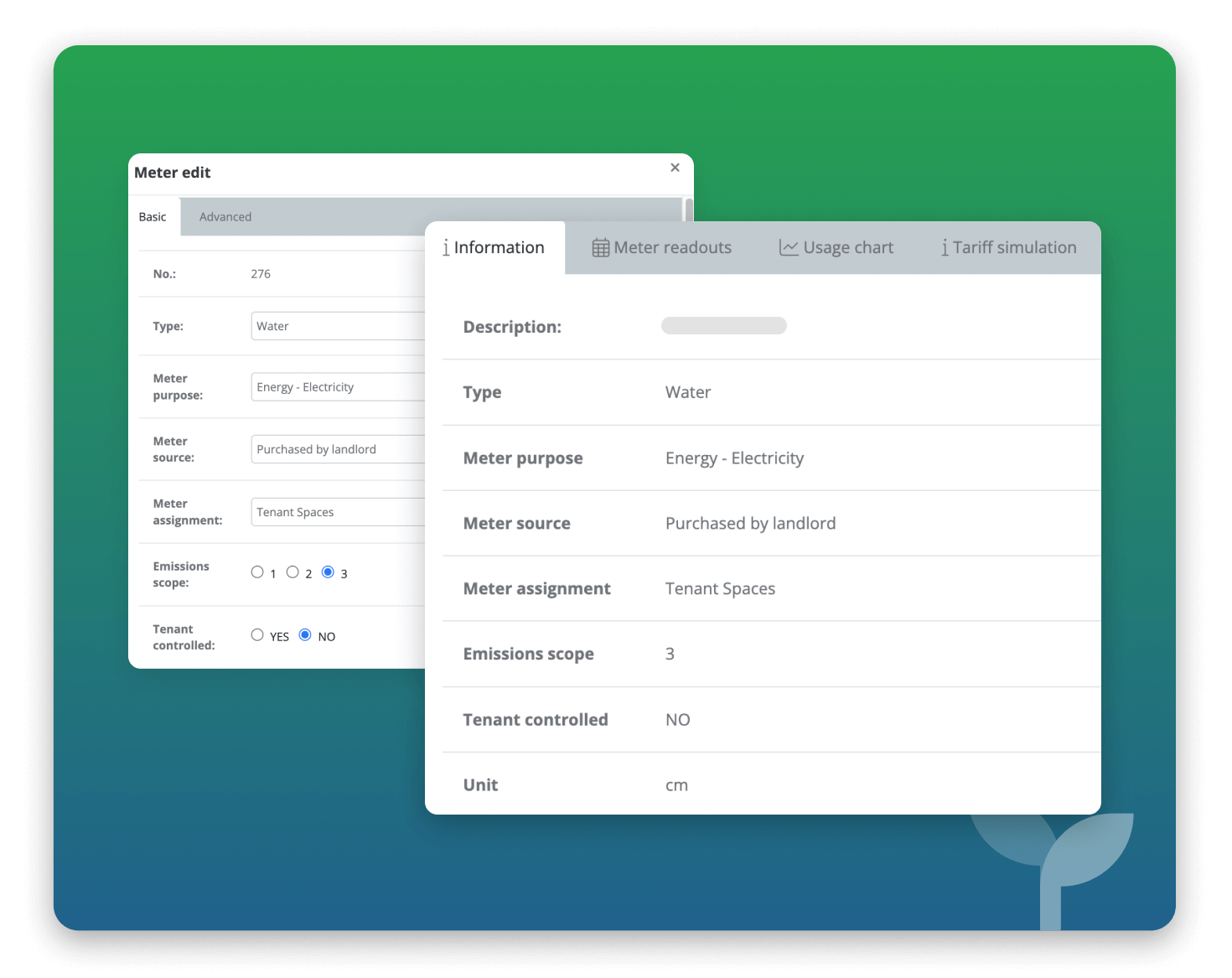 <!— Hotjar Tracking Code for www.velistech.com —>