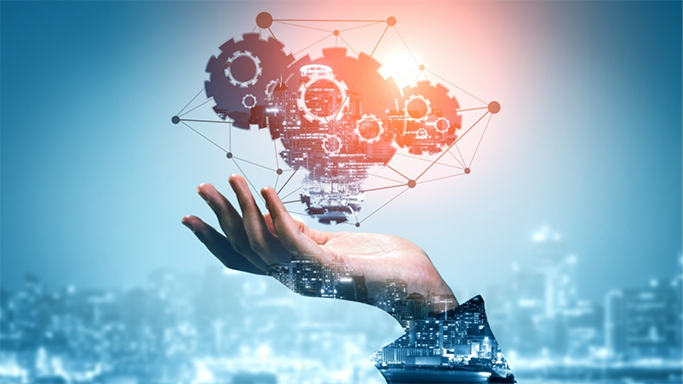 For years, I have been advocating the case of a much more emphatic transformation of technology in the FM industry. In the wake of recent challenges faced by the industry such as a drop in gross margins due to client pressure, demand for a linear organization to cut overheads, rising skills gaps, workforce availability and productivity, ever-changing landscape of built environments, technology indeed has the solution for most of these issues. Technology in FM, commonly known as Computer-Aided Facility Management (CAFM), can address these challenges.
However, the moot point is the choice of technology and its implementation. The selection of the right technology and the solutions itself is critical as this must capitulate all business aspects. The platform must factor in mapping business needs, scalability and ability to integrate with all third-party applications. No matter how great the tech offering be, this requires an effective implementation across the project life cycle in context to project management and apt post-implementation strategy to address teething issues and ensure a successful launch with all stakeholders on board. A credible technology platform can offer a comprehensive solution to all stakeholders, from the Client and its end-users to Service Provider and its supply chain.
The selection of appropriate technology, successful deployment, and implementation of CAFM technology in an organization is highly dependent on its ability to ensure a 360-degree review of business organization at the operational level and the strategic business level. During implementation, the great focus should be on ensuring the end product aligns with the core fundamentals of integrating people, place, process and technology.
While implementing integrated FM solutions, businesses must ensure that the coupled systems are resilient and malleable to avoid scenarios where the failure of one platform generates a ripple effect within the integrated system eco-system. More focus must be placed on building flexibility through a powerful business process engine supporting the platform that will ensure business to maintain robust change management. It will help collect and exchange data in the value loop to accommodate the continuous evolution of data standards and avoid obsolesce.
Modern-day FM technology platforms indeed have the capability, but the industry needs to rethink its strategy. FM industry must step away from its fixation with asset management at the core of its FM platform. These need to centralize their operations under one platform through proper integration and bring all facets of their business into the core offering. The industry needs to realize that FM business has added much more to its menu than just asset management. An integrated FM model both for clients and service providers, contract management, is the core of business operations. It is the services that are the main drivers, not assets, as many tasks are independent of assets. Especially in Soft and Office support services, the Contract Management Module is at the centre stage of the technology platform. It must be the principal focal point where all FM Contract parameters from Contract master to SLAs are provided. There should be independent submodules within the Contract management module such as Asset Management, Tasks & Performance Management and CRM. In the life cycle of integrated FM, the asset management module shall provide the building life cycle management to operating standards for PPM and reactive tasks based on given asset protocol, compliance, and regular task upgrades. This will also provide additional functions to support long-term building asset life cycle regime to monitor CAPEX costs and conditional assets survey periodic ranking reviews, asset uploading, and tagging. The sub-module of task Management primarily focuses on tasks performed in soft and support services that are usually independent of assets and mainly based on frequencies as per contract-specific KPIs.
The Performance management sub-module embeds the reviews of all contractual Service Level Agreements. Besides, it ensures real-live monitoring of closed and open tasks, reviews other KPIs through dashboards, and supports the contract CRM needs.
The comprehensive technology offering does not mean a single-source platform but a well-calibrated business offering backed by a robust backend technology database solution with a complete middleware and supported through multi-party front end applications for mobility, AI and BI. Let me elaborate. How does comprehensive CAFM offering stand to address modern-day FM woes? For instance, besides the live environment on monitoring tasks, this will also help alleviate the financial prudence aspect. It brings better transparency about the CAPEX and OPEX cost of the built environment, a significant issue in cost management by building owners. The bonus will be the ability to forecast building lifecycle costs well in advance, a boon to all stakeholders. To operations, it will help in live monitoring of the performance of tasks both in terms of time, quality and prices. To clients, it will provide complete transparency of costs, performance and indeed measure performance whilst also reducing HSE risks. Each of these provisions described above will help to enhance the value of assets that both end-users and critical stakeholders seek.
The integration of new-age tools such as AI, BI, and IoT sensors allows the operations team to make informed decisions. AI & BI tools can evaluate the data being collected, including information being transmitted from IoT sensors to allow for smarter resourcing decisions and provide the right tools for more informed decision-making for the operations team. All of this needs to feed through the CAFM system's Contract management module to align the same with the overall SLAs and KPIs for the required service delivery.
A fundamental factor to reckon for a success of a CAFM system is also stakeholders engagement during the business continuity. In the due process of operations, it is equally essential for Business stakeholders not to deviate from the due business mapping embed in the system and ensure appropriate data integrity and not allow people to compromise on its integrity.
---
<!— Hotjar Tracking Code for www.velistech.com —>