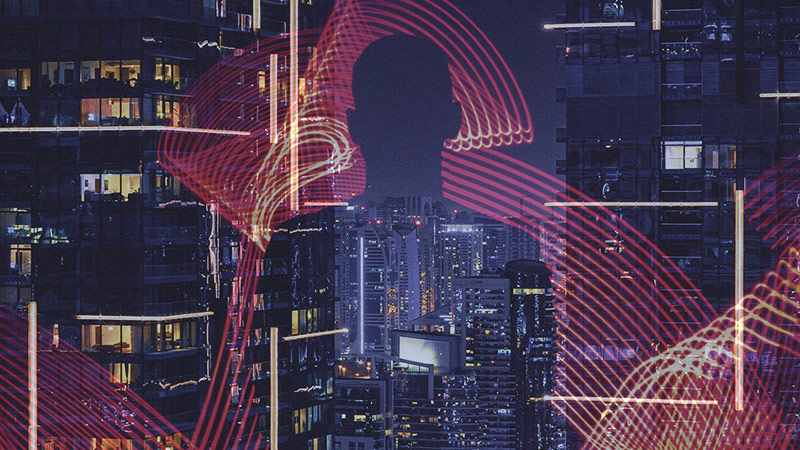 The majority of commercial and industrial properties in the United States were built in the 1970s and 1980s, and the solutions used at the time are now outdated. Class B and C buildings, and even certain Class A properties, need to be modernized in order to be attractive for future managers and investors. Raising their standards is also essential in terms of entering the Generation C into the labor market. The Generation C pays attention to the quality of the workplace and available tools when choosing an employer. New technology could be the key to success.
The digital revolution has become a reality, thus property owners who desire to make use of the potential of young workers must meet their expectations. Generation C comes from the words 'connect, communicate, change. They grew up in the age of unlimited access to the Internet and media, consequently, using technology is something natural for them. The new generation intensifies the need for applying new technologies in the area of property management. This is associated with the need to optimize and automize several processes and tasks, which have been carried out so far by telephone, e-mail or manually. Generation C thinks in terms of technological change – data for them is always easily accessible in the cloud, live meetings are replaced by means of video conference, and traditional offices are becoming virtual. Meeting the expectations of Generation C is an investment in the future and a way to keep ahead of the competition, not only in the context of acquiring new employees. Implementing new solutions may also raise the classification and standards of a given property.
What are the specific needs of buildings and their future employees?
One of the ways to modernize commercial real estate and make the workplace more attractive are PropTech solutions. IT systems designed for commercial buildings solve two of the most common problems of this sector. They increase their low standards (even to Class A+) and make them a more desirable workplace for the new generation.
Patrick Gasior, Senior Channel Sales Manager at Velis Real Estate Tech claims – for over ten years, the development and implementation of new technologies in the real estate sector has clearly accelerated systematically. As the pioneer in providing IT software for commercial and industrial buildings, we have observed particular interest in solutions such as Facility Software, Tenant Apps, Smart Security Systems and Visitor Management. Our flagship product – the Singu FM platform, has been introduced in tens of thousands of buildings around the world. This solution, which enhances property management, increases their value, and impacts the recruitment of new employees.
Benefits for all
PropTech solutions use modern cloud-based platforms, IoT, QR code scanning, drone technology, and even virtual reality and artificial intelligence. By implementing these tools, the real estate management cycle could be more profitable.
The power of the real estate software
The real estate software allows building owners and their managers manage a global real estate portfolio, control revenue and expenses as well as monitor all of the processes with one application. Particularly important for tenants is internal communication between all parties involved in daily operations within the building. Mobile apps streamline communication between technicians and tenants, thus reporting and repairing building failures is much faster. Tenants can also quickly download relevant documents, instructions and regulations, to stay up to date with news concerning various facilities. In addition, contact information to the most important people working in your building is right at their fingertips. – No less important are issues of collecting and accessing data. Singu FM, with the use of IoT, collects data which is safely stored in the cloud. It is therefore possible to automize and optimize processes such as reporting and managing space – Patrick Gasior emphasizes.
IoT-based solutions
In the case of technical staff and external companies, new technologies mean more effective way of dealing with building issues and an increase in the quality of security. Thanks to the use of beacons, NFC tags and QR codes, it is possible to contact the appropriate people and thereby report defects. Important information such as ongoing maintenance reports, security instructions, evacuation plans, and protocols and checklists are stored in the cloud and are readily available on mobile devices.
Improving efficiency, decreasing costs
Thanks to the automation of the majority of processes, operation costs decrease and employee effectiveness increases. The commercial and industrial buildings, in which IT solutions have been implemented, attain not only a higher standard and classification, but are also perceived to be an attractive workplace, because they are better adjusted to the needs of the future generation of workers.
---
Velis Real Estate Tech has been operating for more than 10 years and is now present on 4 continents. Its software has been implemented in several thousands of buildings, in a dozen countries worldwide. After Europe, Asia and Africa, the time has come to conquer the Western hemisphere. The company is concentrating in particular on the North American market. Read more about Velis solutions

<!— Hotjar Tracking Code for www.velistech.com —>