W aplikacji Singu FM została dodana możliwość przypisania w matrycy odpowiedzialności użytkownika lub działu do typu zgłoszenia. Jeżeli zostanie założone zgłoszenie dla typu zgłoszenia, którego osoba odpowiedzialna lub dział został zdefiniowany w matrycy odpowiedzialności, to zostanie ono automatycznie delegowane do odpowiedniej osoby odpowiedzialnej.
Przykład: w przypadku wyboru konkretnego typu zgłoszenia (np. usterka) dla wskazanego kompleksu, automatycznie zostanie wybrana konkretna osoba odpowiedzialna lub dział w momencie założenia takiego zgłoszenia.
Jeżeli w matrycy zostanie zarówno zdefiniowana osoba odpowiedzialna dla typu zgłoszenia oraz kategorii to wyższy priorytet ma typ zgłoszenia.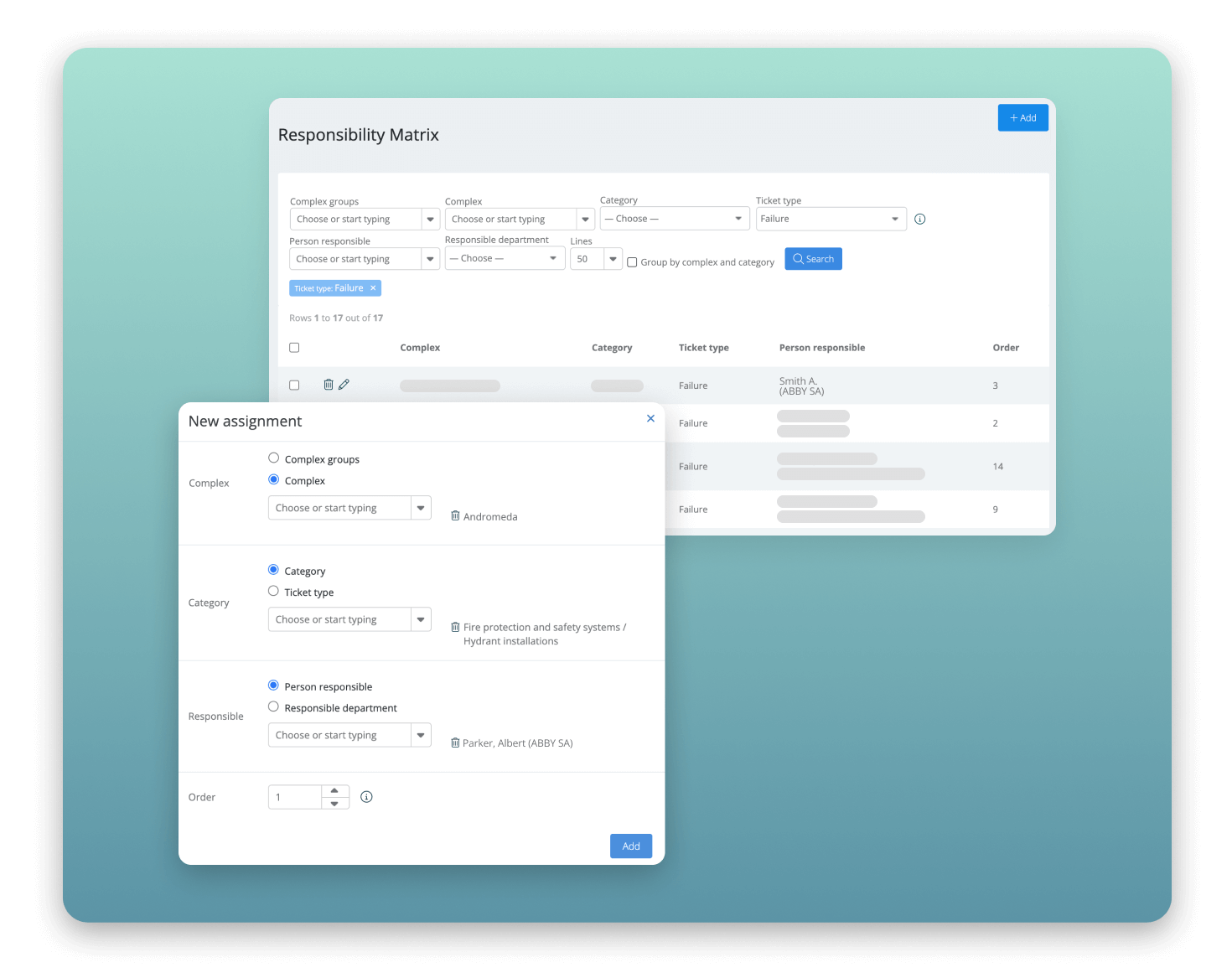 <!— Hotjar Tracking Code for www.velistech.com —>