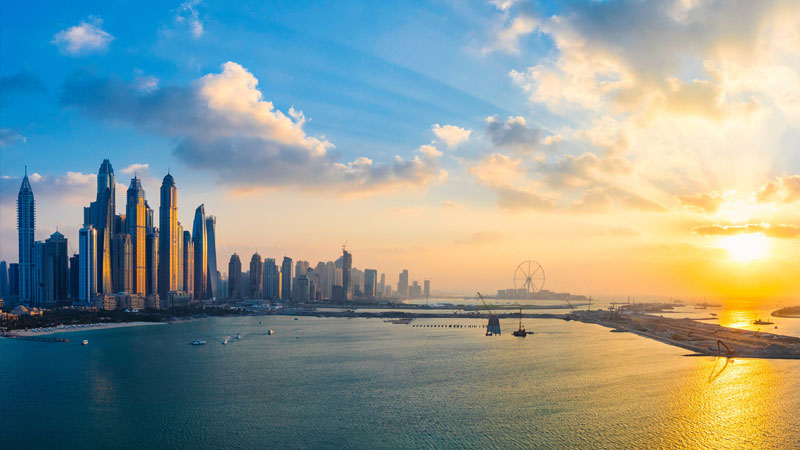 What is PropTech?
PropTech is a fairly new term used to describe the growing technology and innovation that is transforming the real estate industry into a more dynamic, transparent and accessible space. It's shaping the way societies and economies operate at a macro and global scale.
This innovation has allowed us to better understand the impact of technology both for consumers and businesses. For investors and businesses alike PropTech can enable them to sell, buy, develop or manage real estate assets more efficiently and productively. For consumers it provides an alternative and transparency in a market and industry that can often be misinforming, bureaucratic and full of jargon. Therefore, PropTech companies can position themselves as thought leaders, enhancing and nurturing the customer and user at every touch-point.
See Appendix A for a table showing stakeholders and the current pain points in the ecosystem.
PropTech is what FinTech is to the financial industry and what AdTech is to the advertising industry, trailblazing in its nature disrupting and shaping societies for many generations. Some examples of the early PropTech companies are Zoopla and Rightmove, now we are more familiar with the tech giant unicorns Airbnb and WeWork, that have both revolutionised the property industry and disrupted the traditional real estate and hospitality markets.
See Appendix B for a diagram showing the current generation in PropTech.
This digital transformation comes at a huge risk to individuals who aren't looking to innovate or keep up with this change. Parties are at war and this technology has not only enabled a new way of working but a new way of thinking. We're living in an increasingly connected, digital world and both businesses and consumers are benefiting from this increase in surplus and breadth of information. PropTech is the revolution that is bridging the gap between buyers, sellers, and stakeholders.
Real Estate Investment
Before diving in, it's worth reflecting on the size of the opportunity at stake.
With global real estate supporting the majority of all bank lending globally and amounting to $228tn, which is 70 – 80% of global wealth, it's safe to say that it's a lucrative market with high opportunity and investment potential. (Xu, L(2019)Modernising Real Estate: The PropTech opportunity, Forbes)
See Appendix C for a diagram showing the size of the real estate market.
Similarly, PropTech investment has grown exponentially from $186m in 2011 to $20bn in 2018. (Xu, L(2019)Modernising Real Estate: The PropTech opportunity, Forbes) Investors see the importance of technology and the need for huge structural change that is being driven by necessity. In a world of continuing unprecedented change, technology that thinks outside of the box is needed more than ever; to meet demands, ease supply chains and connect our ever-growing population. PropTech is promising to solve these problems and meet demands at scale. Investors can, therefore, expect to see huge ROI and with the help of technology, they may expect to see this at a faster and more aggressive rate.
See Appendix D for a graph demonstrating the rise in real-estate tech investment.
In a traditional and very price elastic market, first movers who invest in real estate and PropTech will see the long-term returns and benefits. Previously the real estate market was seen as being very slow-moving, lumpy and difficult to navigate. If these companies work to streamline and simplify processes, investors can expect to see very high returns.
What are the main opportunities for investors investing in PropTech?
When we think about the opportunities in the real estate industry this can be quite vague and very widespread.
Here are three examples of key opportunities for investors in this industry:
1. Securitisation of Assets
Investors at times aren't provided with enough information and security on their potential investment, it's long-term valuation and it's overall opportunity cost. Startups working to create platforms with built-in APIs, high-speed programming and transparent user-built interfaces focusing on asset management should expect to see a rise in interest from investors. Some examples of companies in this industry are Lendico and CrossLend.
2. Location
World markets are always fluctuating; it's a common consensus that the property market is a lot more fixed than the commodity or 'Forex' markets. However, it's still quite difficult to predict long-term property prices and it can sometimes be very tedious in determining the attractiveness or culture of an area. With the help of AI and data, PropTech could be pivotal in making key strategic decisions for investors.
3. iBuyers
Buying or selling your home can be very frustrating and many are often simply fed up with the long administration, complicated marketing and overall execution of the sale. iBuyers help to smooth this process taking the hassle away from users and providing a full-stack in house service at scale. Some examples of iBuyers in this ecosystem are Nested who has raised £165m in VC and Immo.
As AI, 5G, Blockchain, and the cloud continue to evolve it leaves many asking where to next? Will this drive or inhibit diverse entry into the market, easing the barriers to entry and who are the winners and losers in this technological revolution?
These are all questions to be answered as the ecosystem continues to strive and evolve into the future.
Appendix
Appendix A
Table showing an analysis of key stakeholders and the current pain points in the ecosystem.

Appendix B
Image displaying the current generation in PropTech, their investors and year founded.

Appendix C
Image showing the size of the real estate market in comparison to US GDP.

Appendix D
This graph shows the exponential rise in real estate investments over time.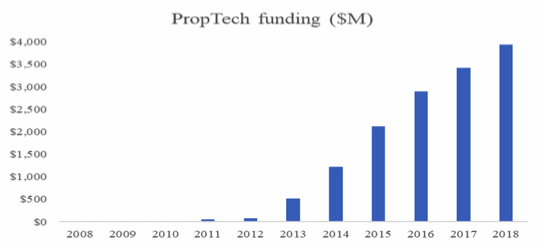 ---
The article was originally published here.

<!— Hotjar Tracking Code for www.velistech.com —>