An ESG report recently released in accordance with GRESB standards examines greenhouse gas emissions from individual buildings. Buildings and external areas (e.g., parking lots) are divided into sections in the report.
It covers three emission scopes:
Direct Emissions: emissions from sources that are owned or controlled by the organization
Emissions from external suppliers that the building owner consumes
Other Indirect Emissions: emissions that occur as a consequence of the operations of the organization but are not directly owned or controlled by that organization
In addition to a method breakdown, the report includes the following:
Location: Gas emissions are calculated using the emission factor for a given country.
Supplier: Emissions are calculated using the internal energy supplier's factor.
GHG emissions can be offset by planting trees, enabling the calculation of net offset emissions, which determines the amount of carbon dioxide that these trees will absorb.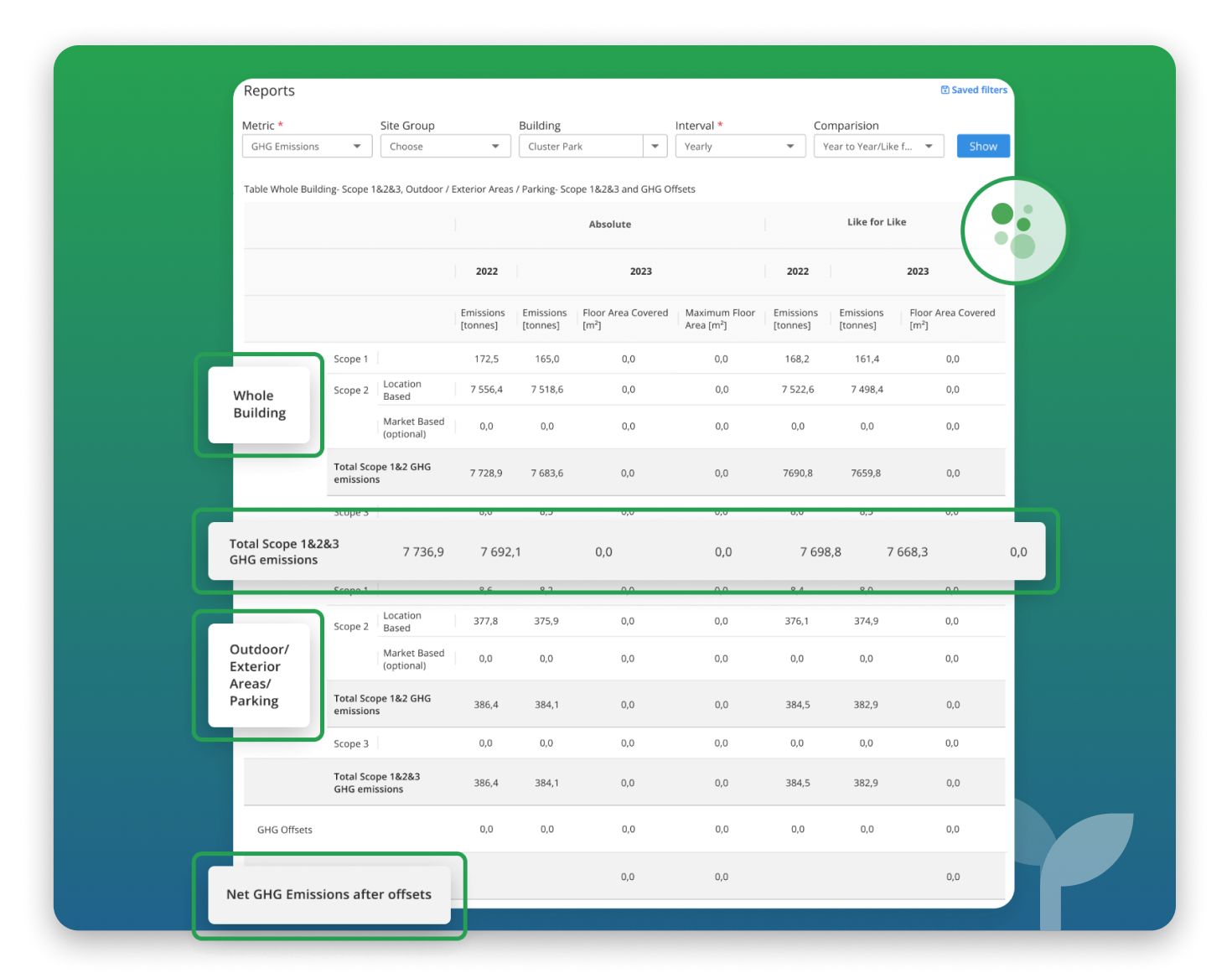 <!— Hotjar Tracking Code for www.velistech.com —>