W przypadku krajów o dużej powierzchni obliczanie śladu węglowego z drugiego zakresu metodą lokalizacji jest teraz bardziej precyzyjne. Zamiast uwzględniać cały kraj, jak to miało miejsce w Europie, obliczenia są przeprowadzane na poziomie poszczególnych stanów/prowincji. Podczas dodawania śladu węglowego dla określonego kraju pojawi się możliwość wyboru konkretnego stanu/prowincji w danym kraju.
Teraz ślad węglowy (zakres 2) w raporcie GHG emisja będzie obliczany na podstawie wskaźników związanych z wybranym stanem/prowincją, jeśli są dostępne, dla danego kraju i kompleksu. To umożliwia dokładniejsze obliczenia śladu węglowego dla dużych krajów, gdzie występują zróżnicowane wskaźniki na poziomie regionalnym.
Dodaliśmy również dwa nowe pola w zakładce "Budynek" - "Dostawca energii elektrycznej" oraz "Dostawca ciepła sieciowego". Te informacje będą wykorzystywane do obliczania śladu węglowego w opcjonalnej metodzie dostawcy dla zakresu drugiego. Dzięki temu możliwe jest dokładniejsze przeliczanie śladu węglowego dla konkretnych budynków.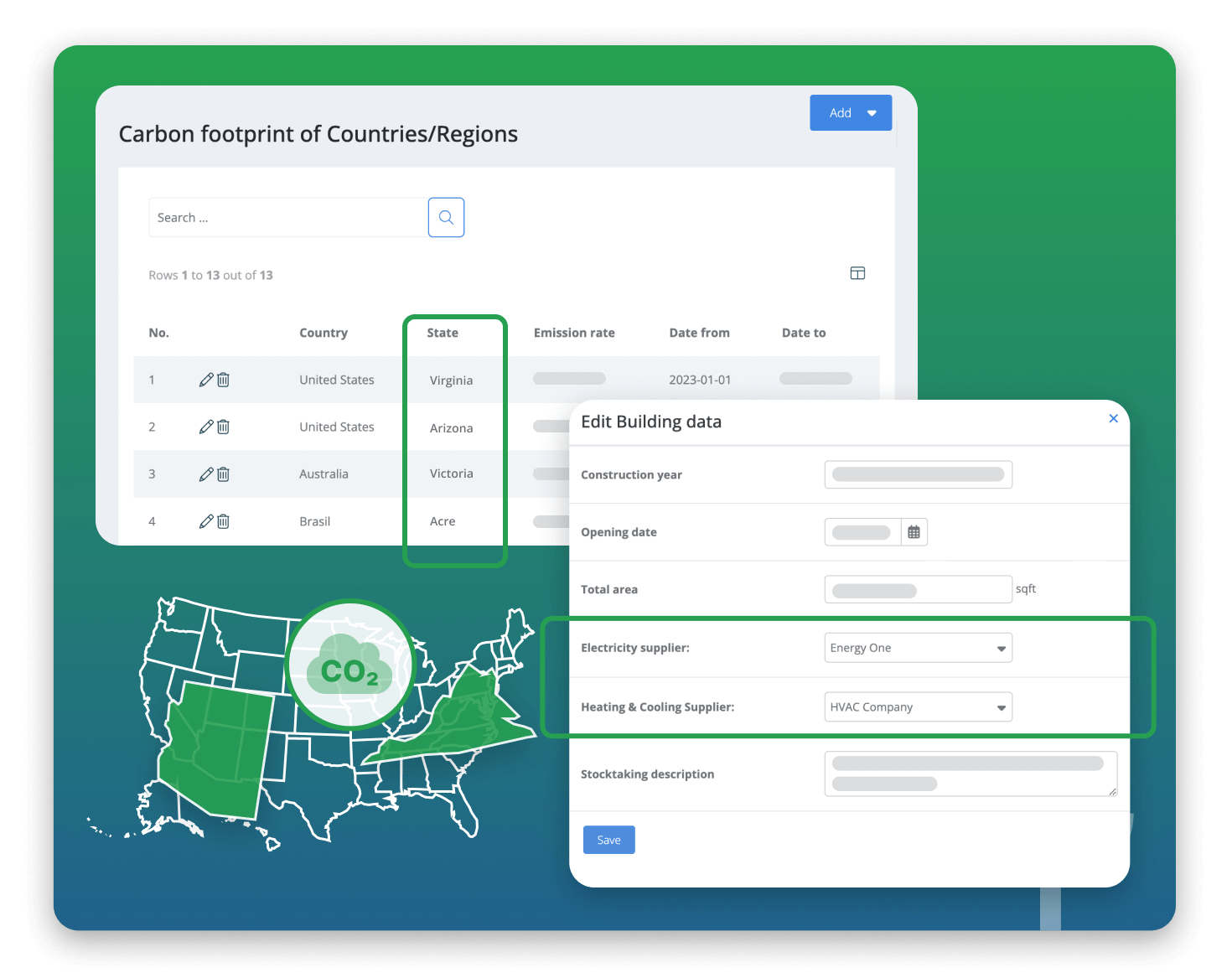 <!— Hotjar Tracking Code for www.velistech.com —>