By using the location method, countries with large regions can now calculate their carbon footprint more precisely. Calculations are made at the state/province level, rather than considering the entire country, as was the case in Europe. If users would like to retrieve data for a specific state or province, they will be given the option to select it.
As of now, the carbon footprint for Scope Two in the GHG emissions report will be calculated based on the indicators associated with the selected state/province, if available, for the country and complex. For large countries with varying indicators at the regional level, this allows for more accurate carbon footprint calculations.
In the "Building" tab, we have added two new fields: "Electricity supplier" and "Network heat supplier." The information from both fields will be used to calculate the carbon footprint according to the optional supplier method for Scope Two. As a result, it is possible to recalculate the carbon footprint for a particular building in a more accurate manner.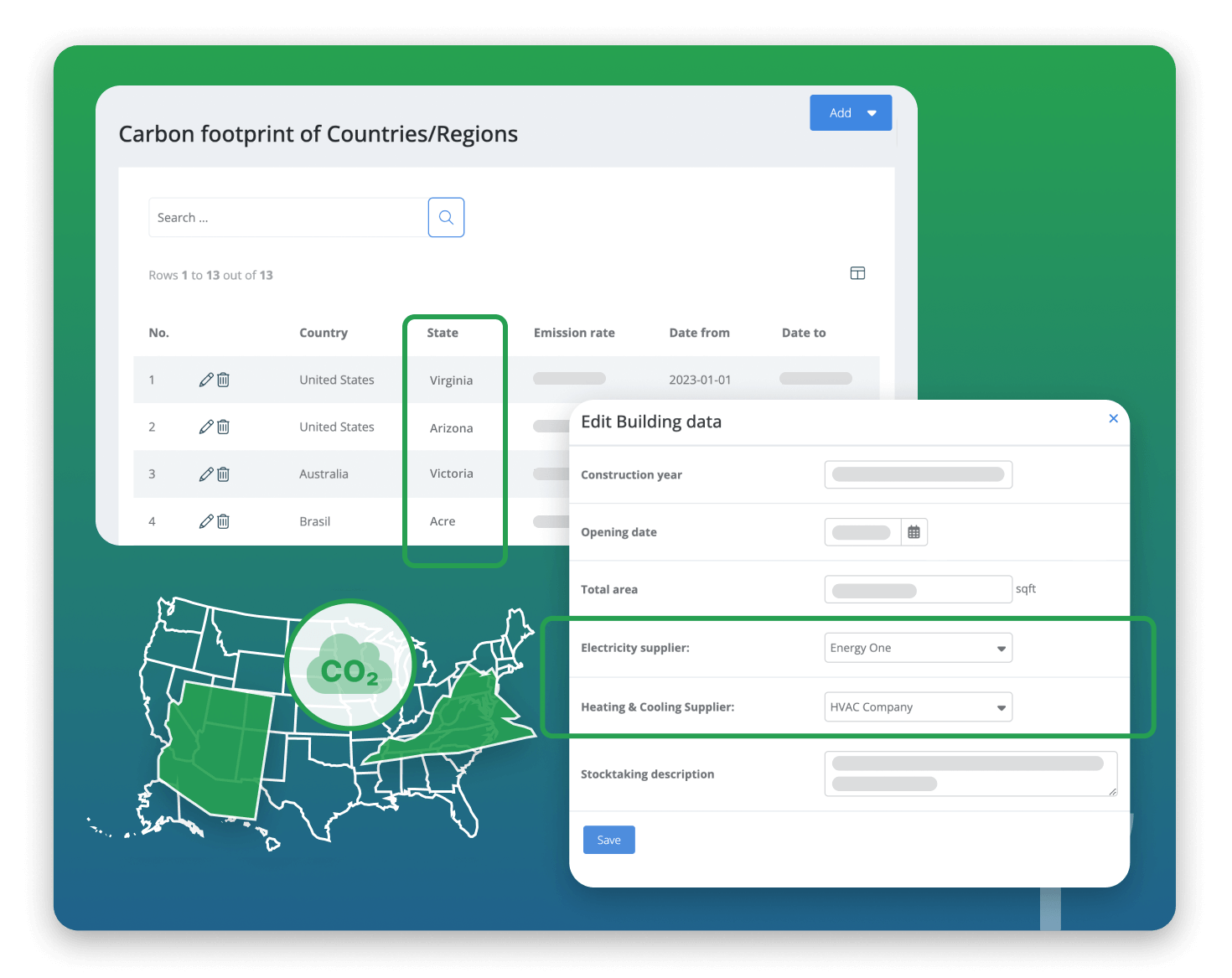 <!— Hotjar Tracking Code for www.velistech.com —>