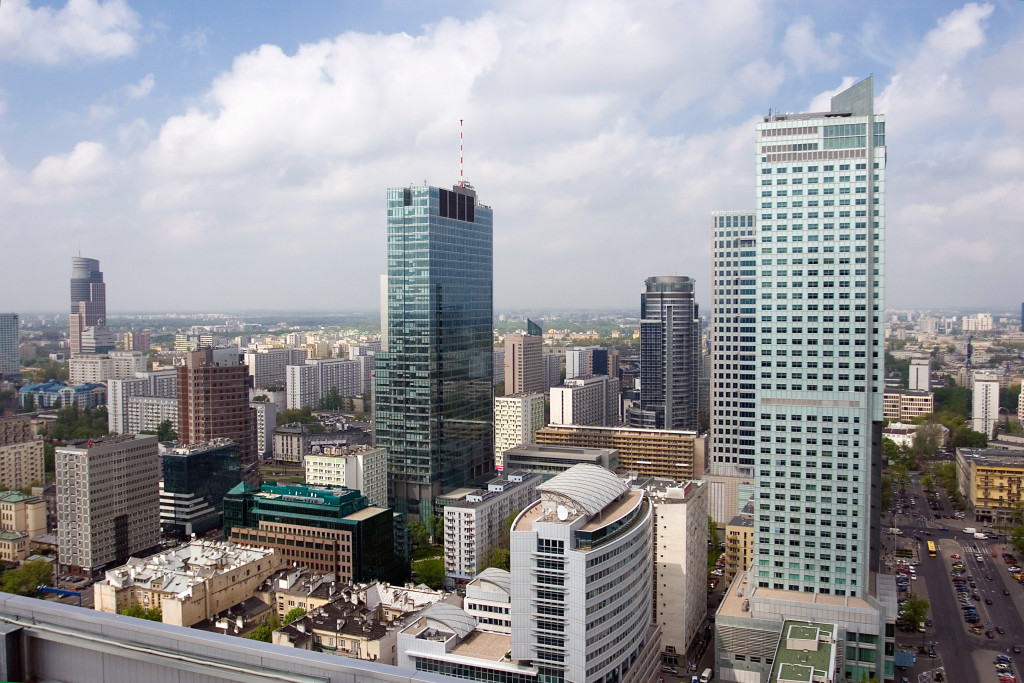 The forces of globalisation, urbanisation and technological disruption are combining to transform the global system of cities, which has fundamental implications for future patterns of real estate activity and performance.
The 'Established World Cities' such as London, New York and Tokyo, are fighting to maintain their dominance, as the sheer number of cities competing on the world stage grows rapidly. Many 'Emerging World Cities' are successfully globalising, but many other Emerging Cities are failing to keep up with the pace of global change. Meanwhile, 'New World Cities', smaller cities with strong liveability and infrastructure platforms, are taking their places on the world stage by specialising in niche and high-value global markets.
Warsaw has been one of Europe's most successful city economies in recent years, and strong and sustained economic growth has supported a dynamic real estate sector. But, how does this success translate in to Warsaw's position in the new world order of cities and what does this mean for the future of its real estate market?
In many respects, Warsaw is an archetypal 'Agile Higher Quality Emerging City'. This is a sub-category of 'Emerging World City' that we have defined – cities that have created attractive business environments and possess well-educated populations to support higher-value niche activities. Warsaw is in good company among this elite group of 'Emerging World Cities', sitting alongside Santiago, one of Latin America's most advanced cities; Shenzhen, a global hardware manufacturing centre; and Bangalore, an IT & software hub.
But at another level, Warsaw is more of a hybrid and also possesses some of the characteristics associated with 'New World Cities'. 'New World Cities' are mature mid-sized cities which are using their strengths in the areas of liveability, talent and infrastructure to develop high-value global specialisms. The Polish capital shares one notable characteristic with this group. Warsaw, like the majority of 'New World Cities', attracts a disproportionate level of real estate investment relative to its size. This makes it a regular entrant in JLL's 'Investment Intensity Index', ranking 20th in Q2 2015 – the only emerging city in the upper echelons.
The city is a major player in global real estate markets, sitting just outside the top 50 largest commercial real estate destinations globally – having attracted more than US$5 billion worth of investment over the last three years. In Europe, Warsaw is the 18th largest real estate investment destination, immediately ahead of Manchester, Barcelona and Prague. In particular, Warsaw is the destination for a large volume of international investment. The city features in the world's top thirty destinations for cross-border real estate investment over the past three years, demonstrating Warsaw's true integration into the global market and its position as a gateway to Central and Eastern Europe.
In fact, the Globalisation and World Cities (GaWC) research group considers Warsaw to be one of the 40 most globalised cities in the world – and in the top 15 most globalised emerging cities. The city has moved up 7 places in this ranking since 2000. As further proof, it is now home to the headquarters of five of the world's largest 2000 companies, up from just one in 2006.
The city is also cementing its position as a financial centre. It has moved ahead of Moscow – and in Z/Yen's latest Global Financial Centres Index (GFCI 18) ranking, Warsaw is rated as the top financial centre in Eastern Europe. The city joins the likes of Shanghai, Shenzhen and Taipei as emerging cities closing the gap with the traditional financial hubs of London, New York and Hong Kong.
Testimony to its economic successes, Warsaw is currently experiencing high levels of real estate construction, resulting in short term oversupply. Nonetheless the city has the capacity to absorb this new supply over the medium-term as it grows into its new skin as an international business location. But while Warsaw has a strong and growing international reputation, it has yet to build the liveability and infrastructure platform required to be truly considered a 'New World City'. In this respect, the real estate sector can play a key role in the city's transition to 'New World City' status. Warsaw still offers extensive development opportunities – notably around 'Plac Defilad' (Parade Square) which surrounds the city's iconic Palace of Science and Culture, and at Port Praski on the east banks of the Vistula River – where there is potential to create the type of visionary world-class mixed-use development that is considered the very hallmark of a successful 'New World City'.
---
<!— Hotjar Tracking Code for www.velistech.com —>