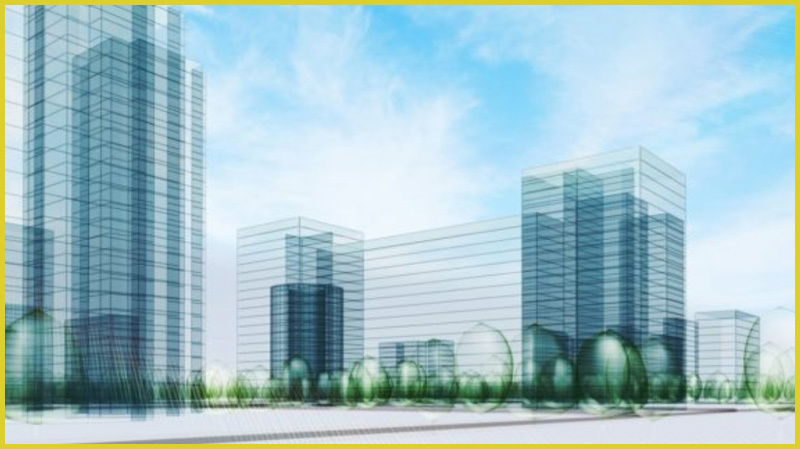 What are BIM objects and how can you benefit in construction management?
BIM or Building Information Modeling is the future of construction. Using BIM, you can break down silos that hinder collaborative engagement – thus, allowing information to flow seamlessly among different construction stakeholders.
Apart from visual and product data, BIM objects store functional data too. This allows BIM Objects to simulate actual product performance.
BIM aims to make information accessible, instantly, across the board to all stakeholders. Because of this social-media like nature of BIM, everyone can access information, provide inputs, and eradicate potential conflicts – which could possibly result in change orders and even, disputes and litigations
What are BIM objects?
Building an information-rich and construction-ready BIM model is far more difficult than building a pretty-looking design model for a client presentation.
The old adage, "GIGO – Garbage in, Garbage out" espouses the BIM philosophy quite well. In order to build a useful model that simulates the actual site conditions, you need to feed in accurate information from different stakeholders. Building a BIM model is a painstaking and iterative process.
Read also: Why BIM is the future of construction
BIM objects – the building blocks of a BIM model are data-rich, intelligent and have geometry.
Apart from visual and product data, BIM objects store functional data too. This allows BIM Objects to simulate actual product performance.
If any construction stakeholder makes any change to a BIM object, this change is instantly reflected across the board.
Let's have a look at different benefits of BIM and BIM objects in:
Planning
Construction
Facility Management
BIM objects in planning
Visual communication
Let us start with the most obvious benefit of BIM – better visual communication. This is certainly the lowest hanging fruit.
The construction manager can share a BIM model not only with the stakeholders but also with the owners. Lifelike visualization or virtual mock-ups give stakeholders and clients better insights into the planned sequencing. The ease with which you can convey information makes BIM a far superior option to 2D plans and blueprints. Slopes and complicated construction that is challenging to visualize in 2D can be easily visualized and understood in a 3D BIM model.
Moreover, when nascent and powerful technologies like drone mapping are integrated with BIM, the end result is a lifelike and accurate model.
BIM Objects allow the creation of a realistic model without actually building one.
Simulation and optimization
By using BIM Objects, you can simulate real-life conditions in your model. Are you designing an energy efficient building? Is your building insulation performing according to your design requirements? Are there specific spots which could result in energy loss? When you are using readily available BIM Objects, it becomes easy to test different products to zero in on the best one.
Clash detection and resolution
Clash detection and resolution become easy when sub-contractors can visualize details in a lifelike model.
Precisely, at which locations are electrical fittings clashing with plumbing fittings? Will your planned foundation clash with existing underground utilities? Having such actionable insights beforehand will prevent design changes at a later date. And, when you use BIM Objects, the quality of your data increases greatly.
BIM objects in construction
How do you incorporate BIM?
Implementing well-thought-out systems and processes is crucial for building an accurate BIM model. Without these systems, it is not possible to correctly simulate site conditions.
For starters, bar codes need to be attached to equipment and construction components for cataloging and tracking. The site manager needs to scan equipment when it arrives on site, and even when it is installed. Once you have this tracking system in place, other information like operation manuals, date of shipping, etc., can also be entered into the database.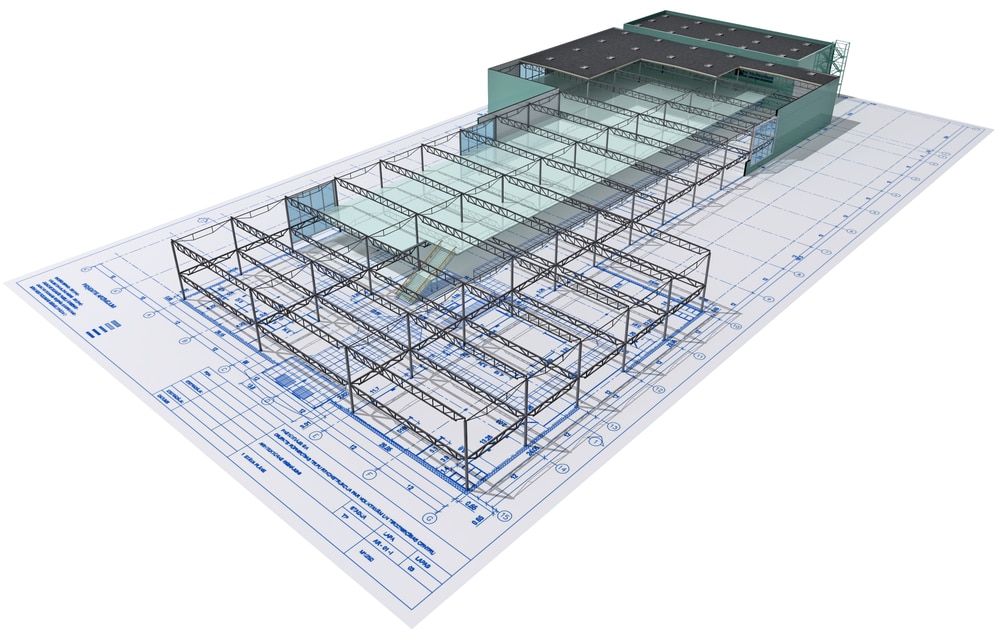 Ideate BIMLink is a particularly useful Revit plugin that allows you to take elements from an Excel file and link it to elements within your BIM model.
This information can then be uploaded to the cloud so that site personnel can access this information via iPads or other tablets.
Building an accurate BIM model also requires intensive and continuous subcontractor training. As a project manager, you need to establish uniform standards across the board. For instance, a common issue on the construction site is that different sub-contractors end up using different reference points. Using BIM, such discrepancies can be eliminated from the get-go.
Construction design and detailing
Let us presume that you are modeling the structural details of a building. After modeling these details, you might receive details of overlaying elements like gasket plates and connectors from the fabricator. Once you build these into your BIM model, your MEP contractor will have far greater insights about what gets where.
Now, by using manufacturer-specified BIM objects, the designers can get useful inputs from the manufacturer. This ensures a collaborative design process.
Quantity takeoffs
Construction managers can realize considerable time savings when they use BIM models for doing their quantity take-offs. Moreover, using BIM will result in a far more accurate estimate as well. For instance, let's consider a building with varying elevation. This would require hundreds of unique columns with varying dimensions.
Find here: BIM expert Matthew Jackson – Welcome to the data ecosystem revolution
The normal (and inaccurate) practice would be to average out the areas of these columns. However, with BIM, it is possible to estimate the quantity of each column, and then do a sum total. This would result in a far more accurate quantity and cost estimate.
Construction coordination
Tying your construction schedule to your model has multiple benefits. This allows you to create a 4D movie-like simulation.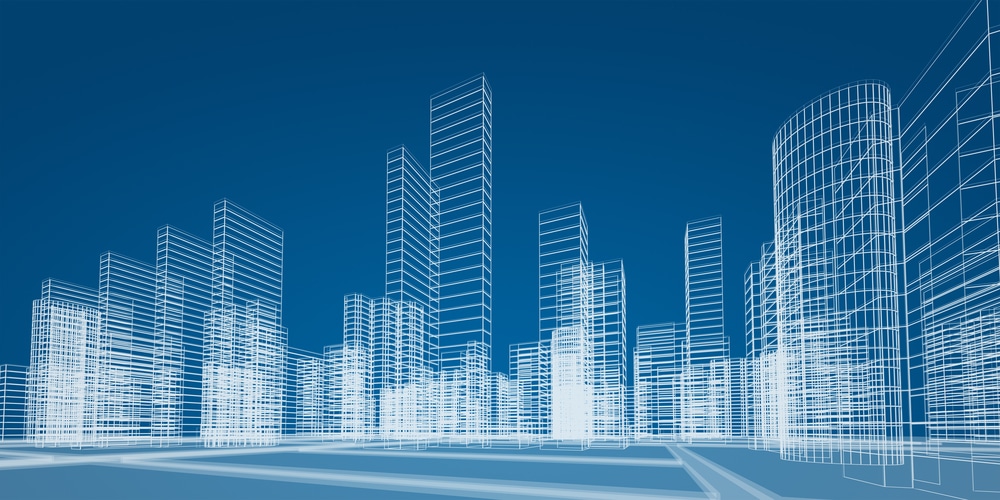 Seeing the sequencing visually helps the sub-contractors understand how their work fits into the larger construction schedule.
Prefabrication
Using BIM models also results in greater construction safety. Because construction managers can estimate quantities and dimensions accurately, they can resort to prefabrication to a much greater extent. As more and more work is done in the safe and controlled confines of a warehouse, fewer people need to be on the site – which results in safer operations.
And, by using manufacturer-specific BIM Objects, you can ensure that the prefab structure fits perfectly.
BIM objects in facility management
Apart from planning and the actual construction, BIM can drive efficiencies and cost savings in facilities management as well.
The first end use of a BIM model can be in maintenance – both preventive and emergency. Using BIM, you can link resources like training videos, project images and operating manuals to each component. When the facilities manager is dealing with a breakdown – he can easily access data at the click of a finger.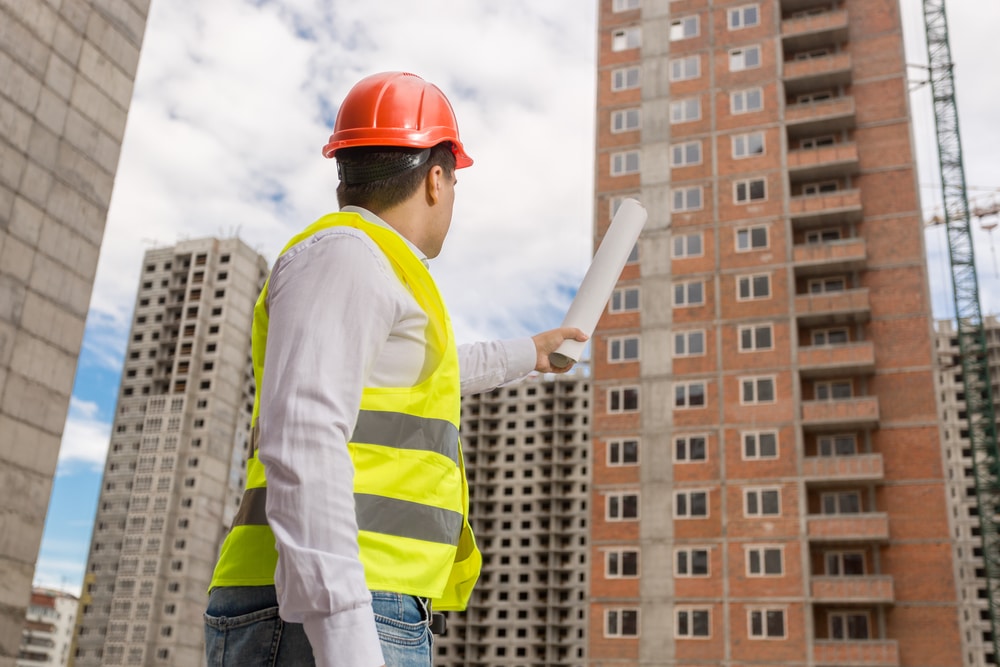 Greater control over Retrofits and Renovations is another strong reason for incorporating BIM into the workflow. For instance, let's presume that a chemical plant needs to upgrade their boiler capacity from 5T to 25T. Now, in order to do so, they need to raise the elevation and strengthen the foundation. If the chemical plant was built using BIM, it would be simpler to execute this project.
By using BIM Objects, it would be easier to estimate quantities, assign costs and a timeline to the entire project.
Conclusion
Building an information-rich and construction-ready BIM model is a slow, painstaking and iterative process which requires inputs from multiple stakeholders.
BIM Objects make it possible to simulate, test and optimize.
Implementing BIM will require supporting hardware and software. Moreover, the construction manager also needs to implement rigid systems and processes to realize collaboration, and thus, maximize benefit from BIM.
BIM has immense benefits across the entire construction lifecycle – planning, construction, and facility management.
Some of the major benefits of BIM include easier visual communication, clash detection, streamlined construction coordination, and resource and cost optimization.
---
<!— Hotjar Tracking Code for www.velistech.com —>