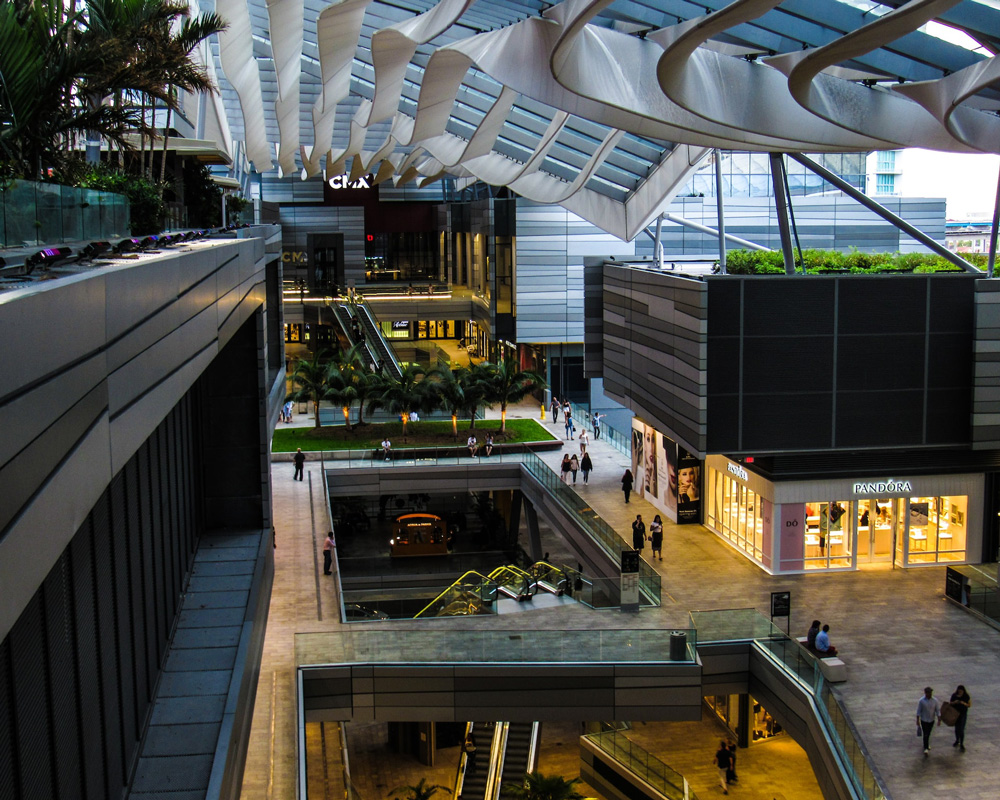 Just like many other sectors of the economic world in the 21st century, the retail industry is heavily reliant on technology.
Retail chains face various issues that force them to implement new technologies to maintain their competitiveness in the market. In fact, retail technology and management are one of the key aspects of a retail chain store's success.
Moreover, research on the impact of technology on the retail sector has revealed that retailers and suppliers must coordinate product data to enable effective consumer response.
Since the 1980s, many technologies have been developed that have simplified the exchange of information between retailers and suppliers. These technologies' primary goal is to guarantee accurate order placement between suppliers and retailers and quick delivery of orders to retailers.
Retailers have progressively implemented these new technologies to realize the value of technology in retail chain management for staying ahead of the competition and ensuring consumer happiness.
So, there's never been a better opportunity to begin investing in retail technology. However, it's crucial to consider how technological improvements in the retail sector may impact both huge corporations and smaller ones.
If you are a retail store manager and wondering about how to manage retail chain stores, keep reading to learn about different retail technology trends.
Technologies in Retail Chain Management
Any organization's smartest course of action is to keep up with and adapt to new technological advances. This is especially important for people in retail because technology improvements give customers a unique purchasing experience that keeps them returning for more.
But what are the technological improvements that keep luring customers back? Here are the top seven technology trends in retail chain management:
Facility management system (FMS)
Internet of Things (IoT)
Inventory tracking
Augmented shopping
Artificial intelligence
Computer vision
Autonomous delivery
1. Facility Management System (FMS)
Keeping their store environment tidy, inviting, secure, and appealing is one of the largest daily tasks for retailers. Facilities management software (FMS) can help streamline these tasks and reduce associated costs.
FMS handles both the space inside a store and the storage facilities as a whole. Managers can use it to choose the best workplace layout, allocate space to multiple groups for different projects, and keep a record of maintenance.
They can also use FMS for the following:
FMS for Health and Safety
Health and safety are the two key facets of facilities management. Protecting individuals comes first and foremost.
FMS can help with dangers like poor ventilation or poisonous air, an unfavorable climate, antiquated machinery prone to malfunction or break, and inadequate fire detection and protection systems.
Operations and costs are also at risk if facilities are not managed appropriately. FMS will help with many such tasks.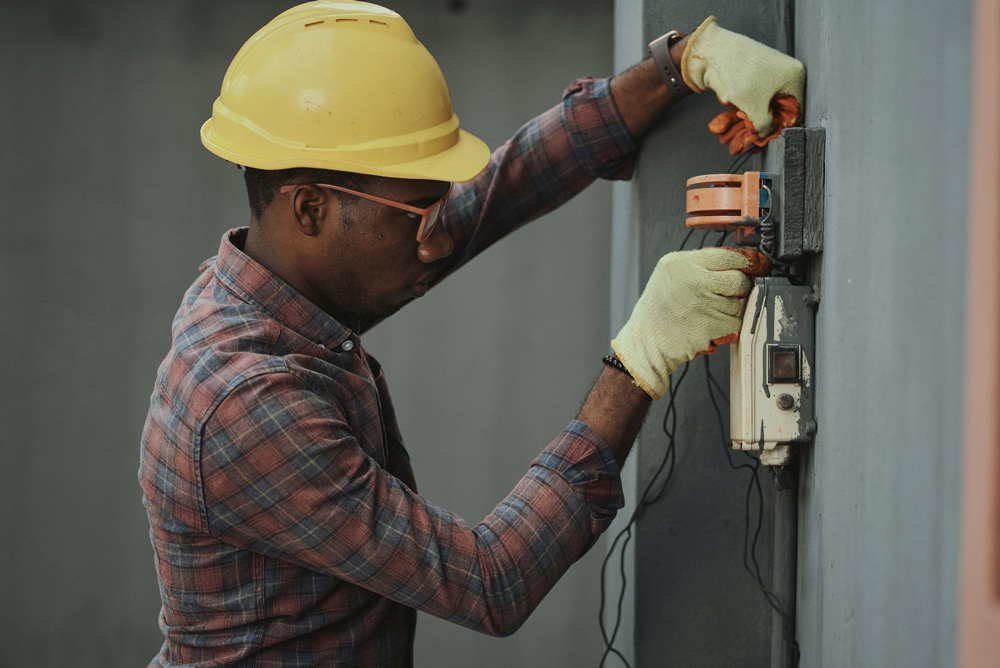 FMS for Rules and Regulations
Surprisingly, many facility managers don't have a system in place to manage their area.
For instance, a building must follow fire marshal regulations, signage must indicate exits and safety pathways, the temperature must be carefully maintained, and the area must have adequate ventilation. With a facility management system, all of this is possible.
An FMS helps you arrange a workplace thoughtfully. It also allows you to keep a detailed record of every piece of equipment and location, together with all work histories and maintenance records.
FMS for Business Productivity
Consumers are becoming more price-sensitive. So, they are more likely to patronize stores that facilitate and reduce the cost of purchasing.
Although the growth of e-commerce is partly to blame for the collapse of traditional department stores, brick-and-mortar retail establishments can use effective facilities management techniques to help fight declining profit margins.
2. Internet of Things (IoT)
The Internet of Things (IoT) is another useful technology for retail stores. It is a network of billions of physical objects interacting and exchanging data.
IoT has enormous potential for retail since it offers a method to develop even more innovative and engaging shopping experiences. Data gathering and sharing are also much easier, thanks to IoT.
But what's more? IoT-based technologies can help the retail business become smoother, more efficient, and faster. Here are some IoT-based retail technology examples:
Beacons are discreet wireless transmitters that communicate with nearby smart devices using low-energy Bluetooth technology. Simply put, they link to smart devices and send data, facilitating and improving location-based search and engagement.
Smartphones can detect and transmit the signal to a cloud server. A specific smartphone can thus receive targeted material from the cloud server. Within a single store, micro-location can even drill down to particular aisles.
Many U.S. retailers already use beacons. Their apps record their user's precise position when they open it inside the store.
Radio Frequency Identification (RFID) tags are another useful way that retail IoT is put to use. These clever barcodes provide complete product visibility throughout the shopping experience. Retailers use RFID tags to collect data and generate inventory and customer interaction analytics.
Since RFID is so extensively used, some retailers are experimenting with self-guiding robots and drones to control inventory and ensure that products are placed on the right shelves and with visible labels.
Robots and drones can also patrol the store and check that advertising displays are set up correctly to reduce audit penalties.
3. Inventory Tracking
Manufacturers and retailers are always searching for a fast and reliable way to manage the transportation and arrangement of goods outside and inside their warehouses. This is why inventory management and tracking are essential.
Thanks to electronic data interchange (EDI) and Universal Product Code (UPC), business communication for inventory management is quicker, more accurate, and more effective than in previous years.
Electronic Data Interchange (EDI)
EDI streamlines the entire supply chain process, enhancing communication between participants in the supply chain and decreasing the costs associated with paper-based accounting methods by reducing the manual document work required in any inventory management system.
In the retail sector, EDI enables businesses to electronically exchange information with suppliers, including purchase orders, dispatch advice, invoices, and other types of papers, making the retail supply chain faster and more efficient.
Universal Product Code (UPC)
Another excellent technology for inventory tracking is the universal product code (UPC). A UPC is a globally recognized barcode present on every item made by the same manufacturer. Thus, every shop uses the same UPC code for a particular product.
UPCs increase speed because they enable barcode scanners to recognize a product and its related price instantly. They increase efficiency and production by removing the need to manually input product information, making for a more streamlined shopping experience.
Businesses have also started using yet another great technology: automated replenishment — a system that manages the restocking of the products sold.
Based on forecasts, orders are made to restock stock in each store. From obtaining receipts from cash registers to model training for creating orders for warehousemen, the entire procedure works automatically with only the barest minimum of human participation.
With automated replenishment, truckloads of time can be saved, overstocks and understocks are reduced, and your sales potential is maximized.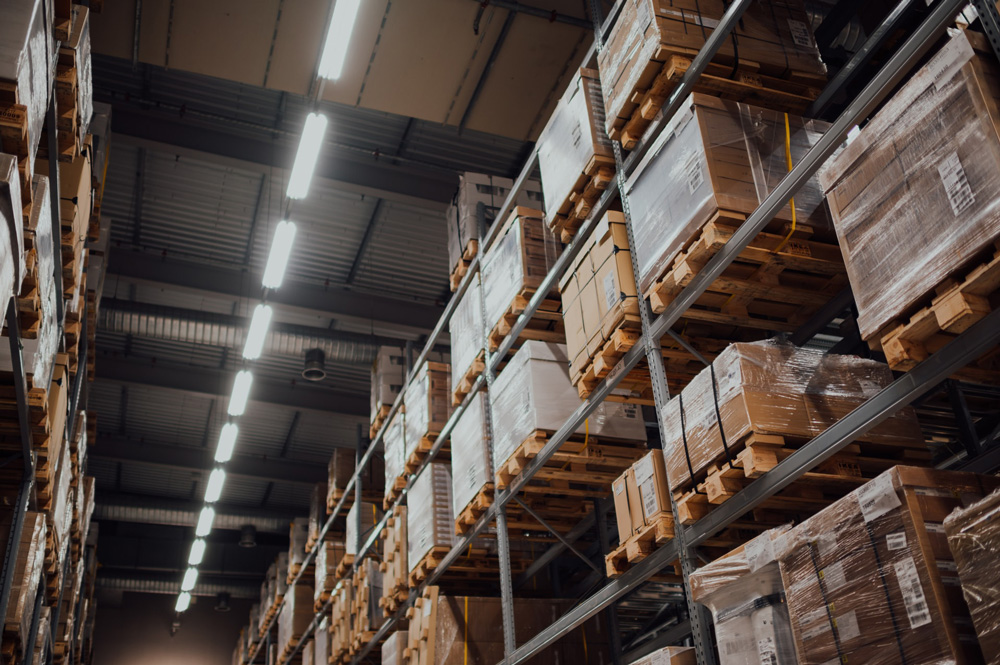 Read about other trends - augmented shopping, AI, computer vision, and autonomous delivery in the second part of this article which you can find here.
---
<!— Hotjar Tracking Code for www.velistech.com —>