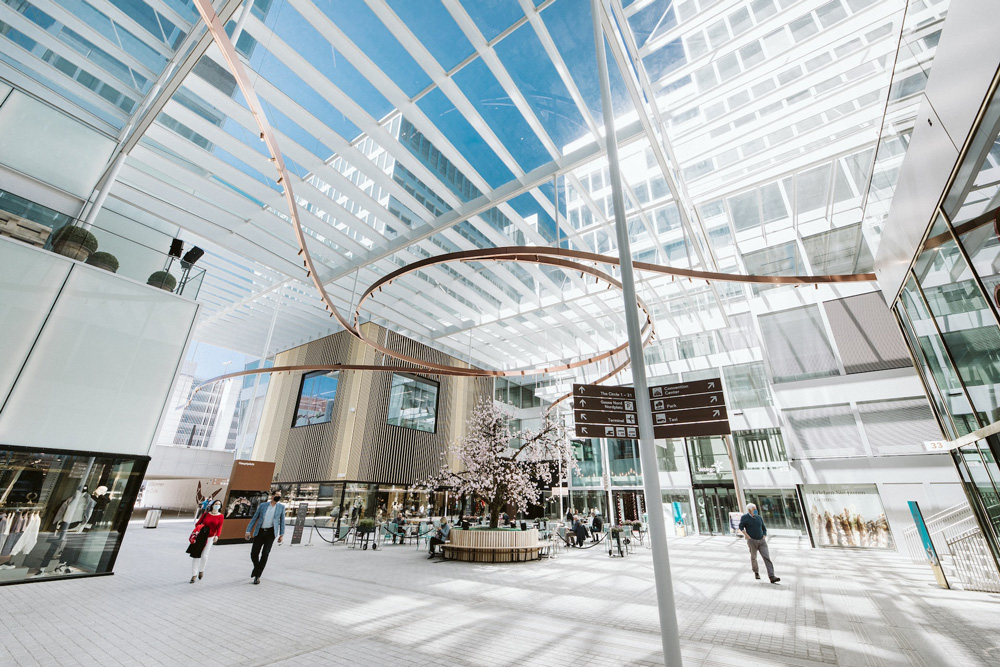 Discover the second part of the article about the top seven technology trends in retail chain management and find out more about augmented shopping, AI, computer vision, as well as autonomous delivery. The first part includes information about such technologies as a facility management systems, IoT, and inventory tracking, and you can read it here.
4. Augmented Shopping
With the ability to take a "try-before-you-buy" option while away from the store, lockdowns have significantly affected retailers and augmented shopping, making it possible to reproduce and even improve the in-store experience online.
Now customers can customize, engage, and interact with the products better.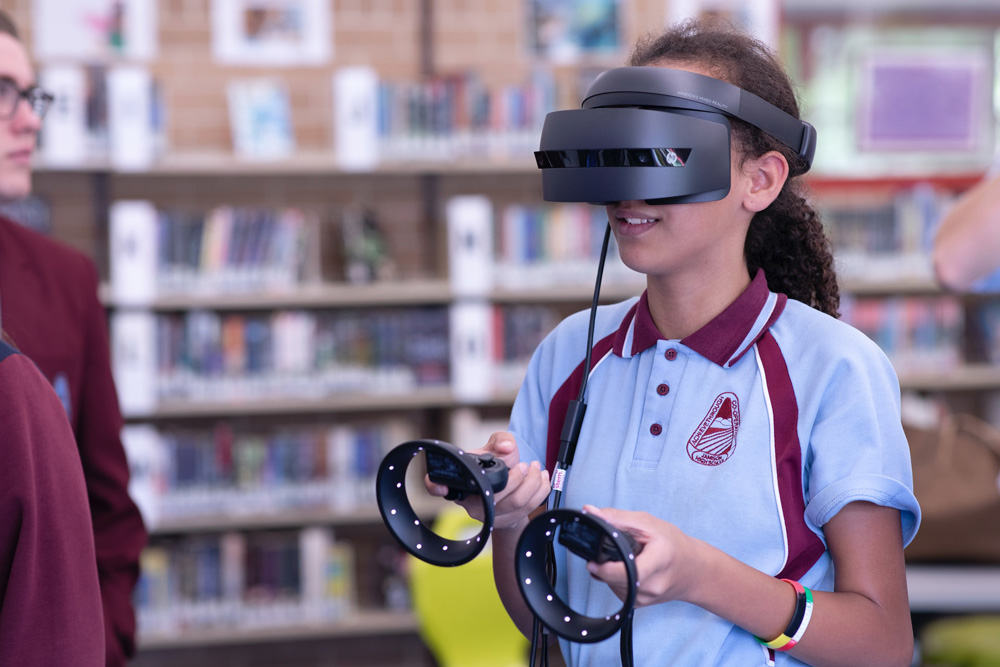 AR/VR is arguably the most crucial technology for building a phygital future. And it appears that consumers support it.
Plus, AR promises to alter the in-store experience fundamentally. Using AR, customers may virtually visit their favorite retailers to try products and make comparisons from the comfort of their homes.
Similarly, virtual changing rooms will allow customers to superimpose things and outfits and receive feedback from friends by posting photographs to social media, all without having to change out of their clothes.
With indoor navigation technology, AR may also help customers locate the goods they require in a store by following the instructions provided on their phone's display.
5. Artificial Intelligence (AI)
For decades, the data-driven retail business had no problems using traditional analytics. However, an entirely new level of data processing has been created by artificial intelligence (AI), which offers deeper business insights.
AI aids retailers in better demand forecasts, pricing, and product placement choices. Customers thus connect with the appropriate goods at the appropriate time and place.
Also, to prevent retailers from having too much or too little stock, AI-supported predictive analytics can help them order the appropriate quantity of inventory. Plus, AI can track data from online channels, which can help with an e-commerce strategy.
A clever method to scale excellent customer experiences is via retail chatbots. Retailers can use a chatbot to develop a bond with devoted clients.
As customers expect responsive, accommodating help available around-the-clock on their preferred channel, by using AI Chatbots, businesses can immediately solve customers' problems. This increases customer satisfaction and engagement!
Due to their benefits, most global brands already employ AI chatbots.
AI-Driven Demand Forecasting
Many businesses were found to be unprepared for the abrupt panic buying that followed the start of the Covid-19 outbreak a few years ago. As the products flew off the shelves, stores that could adapt and secure in-demand merchandise flourished.
So, demand forecasting enabled by machine learning took off to meet the general population's needs. It improved logistics, manufacturing, marketing, and inventory planning.
Demand forecasting can also lead to more environmentally friendly consumption and manufacturing. When demand can be predicted, items can be ordered and displayed according to consumer needs.
As a result, retail businesses can improve their productivity and consumer satisfaction with AI-driven demand forecasting.
6. Computer Vision (CV)
The increased interest in computer vision among retail firms shouldn't surprise anyone, given that many retail operations demand visual feedback and produce a lot of data.
By investing in computer vision, companies may address several retail store pain points and alter the experiences of both customers and employees.
Self-checkout is currently prevalent in most stores and has already been shown to be crucial for retail chains because it makes the checkout much simpler and faster. It requires customers to physically scan each item's barcode, which is a very intimidating process.
Cameras with computer vision capabilities can recognize items without the need for barcode scanning, greatly enhancing consumer satisfaction and security while accelerating the checkout process.
Retailers can identify customer buying patterns and behavior concerning particular products by putting computer vision cameras throughout their stores.
Moreover, they can also make informed judgments about their marketing strategy, store design, and personnel by using this data.
Personalization and improving the customer experience in retail may center on virtual mirrors — conventional mirrors with displays hidden behind them. With the help of a virtual mirror, the customer can see how an outfit might look on them without really trying it on.
Further, these mirrors can display a wide range of relevant information thanks to computer vision cameras and augmented reality.
7. Autonomous Delivery
The "final mile" of a delivery trip is frequently the most expensive part of the trip. So, it seems obvious why retailers are concentrating their efforts on autonomous delivery services.
Alibaba, Amazon, Walmart, and UPS are some of the prominent companies experimenting with drones and robots to transport and deliver items as they work to improve their delivery options.
Amazon's autonomous robot is known as "Amazon Scout." It is an electric robot no larger than a cooler that travels quickly and efficiently from warehouses to customers' homes.
To ensure safe delivery, "Scout" uses 3D software for navigation around obstacles. And to speed up the learning and development of autonomy, Amazon also employs a variety of simulations.
Numerous large corporations have begun employing drones to deliver goods or plan to do so. The primary benefit of drones is that they can carry goods more quickly and cheaply than traditional delivery or transportation methods.
Retailers may be able to control their supply chain and the flow of goods thanks to drone delivery. They may also closely monitor or control each logistics stage because the overall process does not involve a third party for delivery.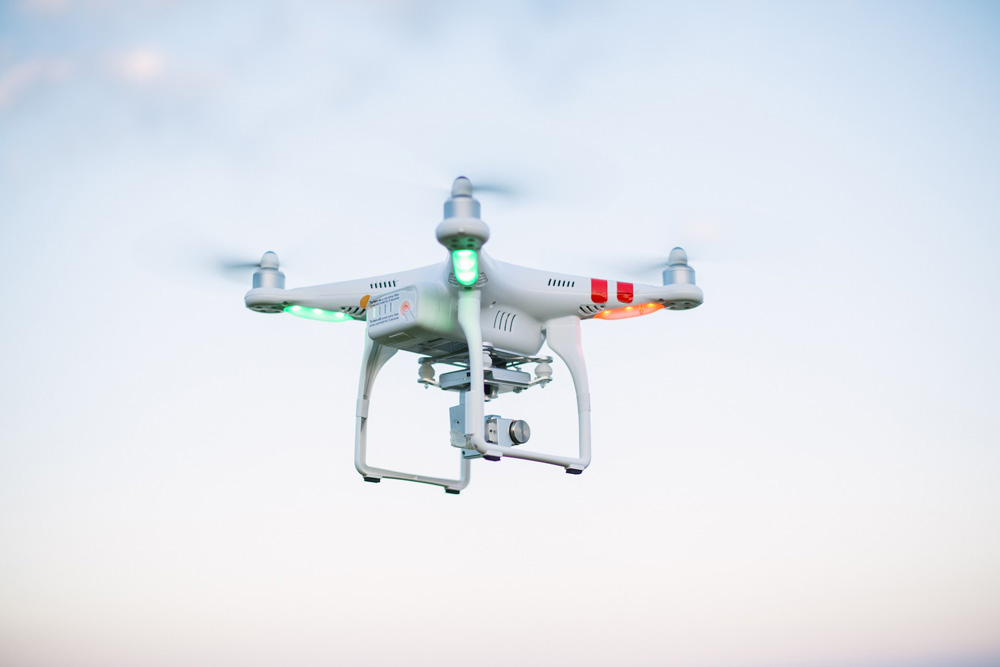 In 2020, Alibaba developed its autonomous delivery robot, "Xiaomanlv," which has been producing positive results. Each unit can deliver roughly 500 boxes daily and go 62 miles on a single battery while carrying 50 parcels at a time.
Alibaba currently employs 200 robots, but they hope to have 10,000 robots on the job in three years.
The Bottom Line
The advantages technologies offer to the retail industry are numerous. They offer affordable and dependable options for office-based business activity monitoring. You also get to have proper inventory management and customer service with adequate use of technology.
Another benefit of technology is that it has made it simpler for customers to shop in person, increasing customer satisfaction and interest in a particular brand.
So, retail technology and management are very important for businesses to stay in operation and maintain a competitive edge over their rivals. To help you grow your business; we have mentioned several technological advancements above.
By using technologies like IoT and FMS, you won't have to worry about manually taking care of every operation. These technologies will simplify your expansion into new markets because they offer flexibility, simplify management, and improve coordination — all you need to create a strong, healthy retail business.
---
<!— Hotjar Tracking Code for www.velistech.com —>